"You Supported And Worked Against Goodluck Jonathan" Critique Tells Dele Momodu On Social Media
In the Nigerian political landscape, the blame games never really ends. It is common to see people blaming each other for the failures and woes of others. This usually occurs on the different social media platforms operating in Nigeria. Well! The chairman of the Ovation Magazine chief Dele Momodu has responded to a social media critique, who openly blamed him for working against the government of former president Goodluck Ebele Jonathan during the 2015 general elections. This appeared under one of his Instagram post, were the politician and media mogul shared a screenshot of a tweet from former president Goodluck Ebele Jonathan during the contentious increment in the price increment under his government on 11th June, 2011.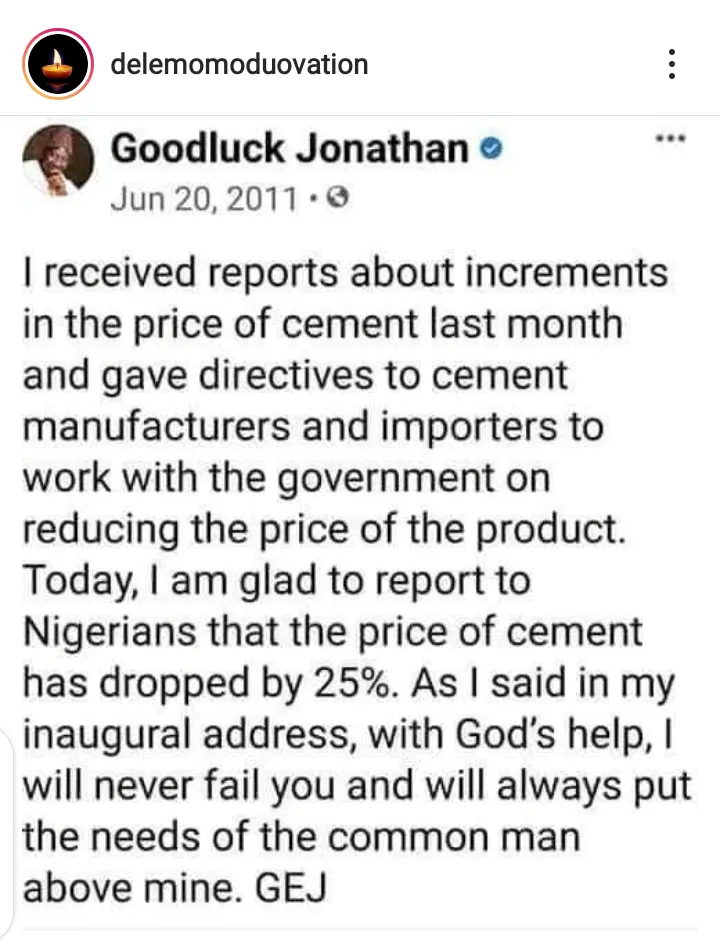 One of the followers and critique of Dele Momodu has openly called him out for working against Goodluck Ebele Jonathan (GEJ). Dele Momodu did not mince words as he responded to that particular critique. In his response, Momodu said and I quote "I made a bad mistake and publicly apologised for it…" Well! Mistakes are bound to happen in life. If Dele acknowledged he made a mistake, as a human being I think it is a step in the right direction.