What I Noticed After Enrolling My First Child in A Boarding School -Babajide Narrates
Popular Nigerian Journalist, Babajide Kolade Otitoju, has revealed how his wife 'pressured' him not to enrol his first child in a boarding school. Babajide made the revelation while discussing the death of Sylvester Oromoni on TVC News.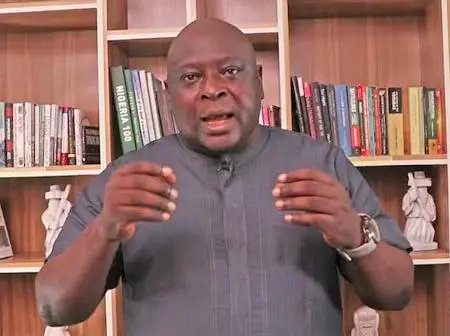 Sylvester Oromoni's death has continued to be of concern among many Nigerians. You may recall that the 12-year-old died under controversial circumstances, which has led to the police investigation. 
Speaking about his family, Babajide said, "My father was a housemaster in a college located in Okene, but he still enrolled me in a boarding school. The staff quarters were not far from the school, yet my father enrolled me in a boarding school. He did it so I could learn self-reliance and other qualities. I did the same with my first son, despite the 'pressure' from my wife not to do so. I told her that the boarding school will toughen him up and make him independent."
Narrating further, Babajide said, "My son started washing and ironing his clothes after he came back home. He became more responsible because his parents were not always there to help him. However, things have changed."