"The Legs of My Sister's Child Were Cut Off During the Truck Accident At Ojodu" -Woman Says
A woman has revealed the condition of her niece, who was a victim of the truck accident at the Ojodu Berger area of Lagos State. The distraught woman narrated her relative's ordeal during her interview with Goldmyne TV.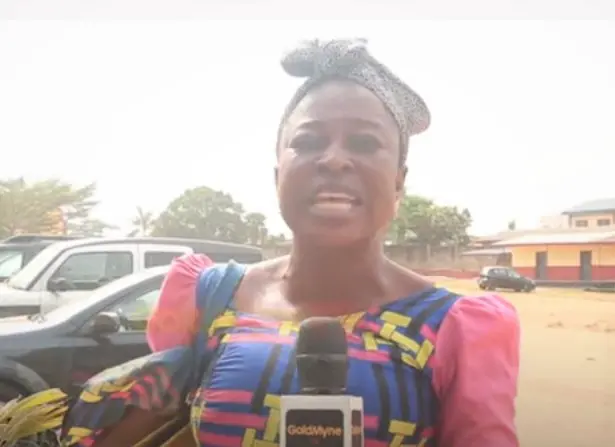 You may recall that a truck accident at the Grammar School bus stop, Ojodu Berger, recently claimed the lives of some students in the area. Protests have since ensued in the Ojodu Berger area since the accident occurred.
Narrating her niece's story, the woman said, "My sister's daughter was among the victims who got killed by the truck yesterday, and her legs got cut off. We are at the school for information concerning the incident, but we got told that there was no casualty. However, my niece died during the accident while she and her colleagues were crossing the road. Some victims died, while other victims got hospitalised."