"The Furious Truck Driver Tried To Hit My Bus, But He Killed Students Instead" -Eyewitness
Joke Adeniji, an eyewitness of the Ojodu Berger trailer accident on Tuesday at Ojodu/Grammar School Bus Stop, has narrated what led to the incident. Joke shared her ordeal with TVC News.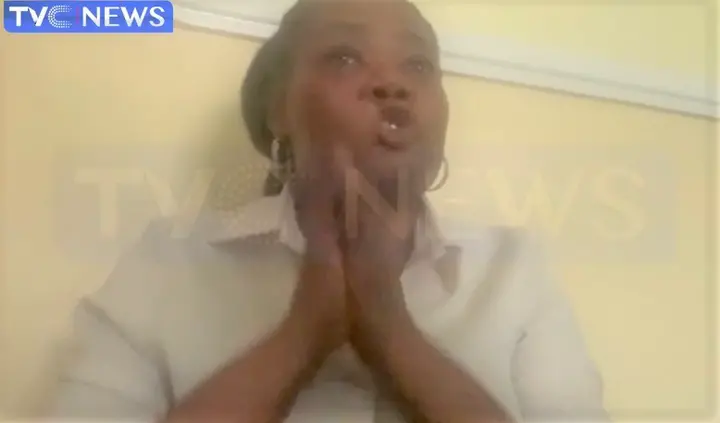 You may have heard that some students got killed in a truck accident in the Ojodu Berger area of Lagos State. The truck incident has since led to unrest and protests in the affected area.
Narrating the genesis of the incident, Joke said, "Nobody chased the truck. I noticed the bus around a commercial bank in Berger around 1 pm while I was in a minibus. My driver cautioned the truck driver concerning his speed, but he would not listen. The officers at the VIO junction were busy attending to a small accident in the area. The truck driver slowed down his speed around the junction but resumed afterwards. However, my bus driver continued exchanging words with the truck driver concerning the speed of the truck driver."
Narrating further, Joke said, "My bus driver asked the truck driver if he was hoping to fly due to the speed of the truck. I urged the bus driver to let peace reign, and he listened. My driver decided to move to the other lane at the Grammar school bus stop, but the furious truck driver tried to hit my bus. Unfortunately, he could not control the vehicle, so he killed the children instead. I saw the children walking down the road before the accident, and they could not be fewer than 15 children. The truck driver was not remorseful, as he kept driving after the accident."