Lady Who Mocks Me For Moving To My Husband's House Before Marriage Has moved To Man's House – Angela
A few moments ago, the lady popularly known as Digital Ogbanje and River Goddess, Angela Nwosu informed her teeming followers on her verified Facebook page that, a lady who mocked her in 2018 when she moved to her husband's houses before their marriage in 2019, has equally packed into her boyfriend's house.
Angela Nwosu who did not disclose the identity of the said lady says in the post on the social platform that, the lady called her a desperate person back then when she (Angela) took the unpopular decision without knowing that she will equally turned herself into the same desperate woman.
The Digital Ogbanje punctuated further in the comment section of the post that, since life is full of uncertainties which make it difficult to ascertain the future with precision, no one should mock the other over personal decisions taken.
Check out the Facebook post made by the River Goddess to this effect below: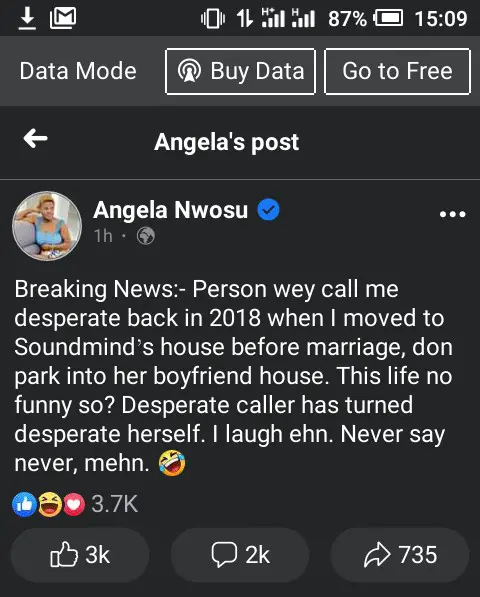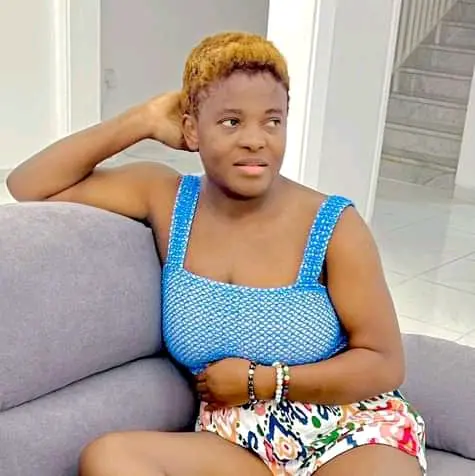 What is your reaction to this outburst from Angela? Use the comment box placed below for your response. Thanks for being there!