I Will Take Heart If My Daughter is Among Those Killed By the Truck -Father Says
A father has expressed concern regarding his daughter's disappearance after the tuck accident at the Grammar School Bus Stop, Along Ogba-Ojodu Berger Road, Lagos. The distraught father, Innocent Nwosu, shared his ordeal during his interview with Channels TV.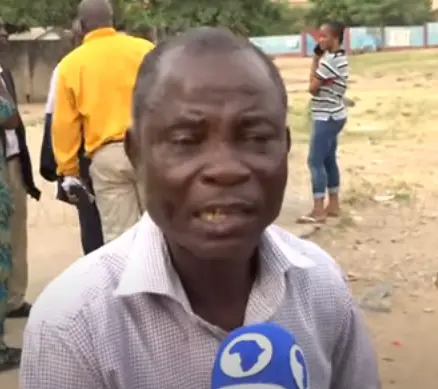 You may have heard that a white delivery truck reportedly killed students in the Ogba-Ojodu Berger area. A series of events has since unfolded after the incident, as some parents continue to search for their kids.
Sharing his ordeal, Nwosu said, "I am searching for my daughter, and I do not know if she is among the students that died or got hospitalised after the accident. I will take heart if My daughter is among those who died in the accident. However, I would be happy if she survived. Let the concerned authorities communicate with us. Those truck drivers are not concerned about lives, while the officers are only concerned about money."