Deji Reacts To FG's Statement That The Govt Is Broke And Unable To Pay Police & Civil Servants
It was recently reported that the Nigerian Police Officers and other civil servants are yet to paid for the month of November. This recent development caused a lot of Nigerians to react differently.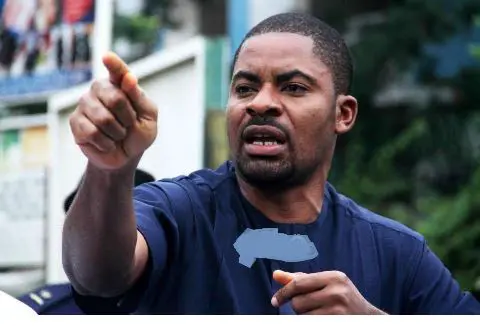 Based on that note, a well known human rights activist, Adeyanju Deji decided to react. According to a post he made on his verified Facebook page, Deji claimed that that the federal government federal government told the police and civil servants that the federal government is broke and that is the reason why they are yet to be paid.
Speaking further, he made it known that he pities Nigerians who will be traveling for Christmas by road, making it known that bribe seeking on the highway will become a constitutional affair.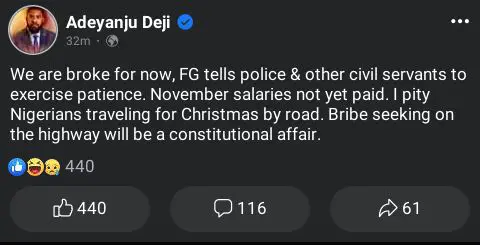 This is really sad and unfortunate. The federal government can't pay police officers and civil servants, yet politicians collect millions of Naira monthly. The time right for all these police officers to wake up and stop allowing these greedy politicians to be using them against civilians.
What is your take on this particular issue? You can drop your comments and opinions below.