Is Hope Uzodinma Right When He Said Nigerians Are Happy With Buhari And That's Why People Join APC?
Imo State Governor, Hope Uzodinma today visited President Buhari in Aso Rock.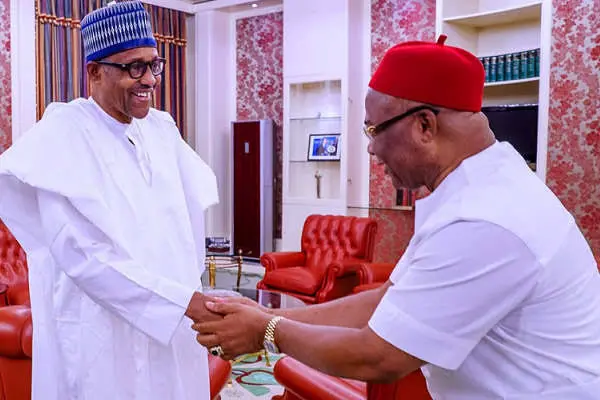 Photo Credit: Vanguard
The APC Governor who lead the campaign of Andy Uba in the just concluded Anambra Guber election while speaking to newsmen made a controversial statement which is that Nigerians are happy with Buhari and that is why people are joining APC.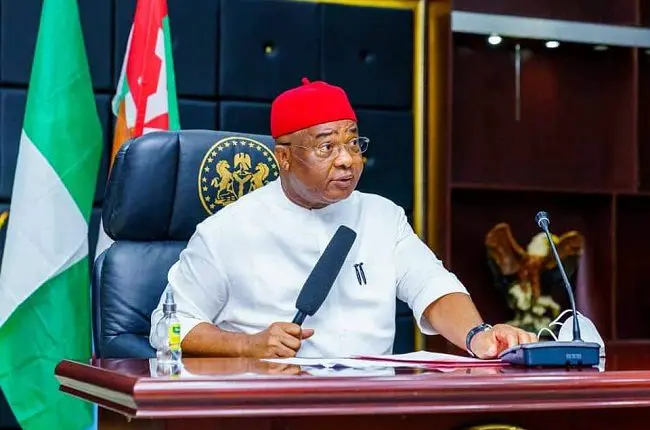 After I read the report in Tribune newspaper where the Imo Governor said this, I thought it would be nice to take a look at the present situation of the country to know if Hope Uzodinma is right by that statement. 
Despite COVID 19 pandemic, Nigeria was able to come out of recession
Hope Uzodinma believes that Buhari has done well by moving the country out of recession despite the COVID 19 pandemic that has ravaged the country.
But some people will disagree with Uzodinma because the cost of living is high which is a clear sign that people cannot feel the impact of the recession which the country has exited. For example, the cost of cooking gas has tripled and the value of naira is reducing by the day.
Also, many Nigerians are beginning to wonder how things will be if the Federal Government removes subsidy by the middle of next year.
In addition, the insecurity in Northern Nigeria has made it impossible for farmers to go to the farm and the consequence is an increase in food commodities like onion, yam, and tomato.
I want to believe that Hope Uzodinma made a political statement because ordinary Nigerians who are battling hardship will disagree with him that Nigerians are happy with the President.
People are joining APC
What some people will ask is if joining APC is a yardstick to measure the rate at which people are happy with the President. Uzodinma forgot that ordinary Nigerians who struggle day by day are after survival and not political power.
It is common sense to say that people who join APC are at this time are looking ahead of the 2023 general election.
While Uzodinma is entitled to his opinion, I doubt if ordinary Nigerians who are complaining of the high cost of living will agree with him that people are happy with Buhari and that is why APC is welcoming new members.