They Attacked Me Inside My Home, Forcefully Assaulted Me And Shot Me In The Head- Lady Narrates
A young lady has taken to her social media page to narrate an ugly experience she had which nearly took her life and made her children become orphans. The lady could not thank God enough for saving her life. The lady described what happened to her that night as a clear case of Miracle. She did not understand how she was able to survive the incident because the perpetrators even thought she was dead after they shot her in the head and also in her stomach but no man can say 'It is time' when God says 'It is not'. God's protection is far beyond human comprehension. Read what happened to this lady below.
The lady whose handle is 'Favour of God' took to her twitter page yesterday to share her testimony to people online. The lady says she lost her husband years back but they had children before he died. So, she is technically a Widow. On that fateful day, she says that some robbers invaded her home. She did not give specific details but she mentioned that they sexually assaulted her. When they were done abusing her sexually, they decided to take her life before leaving. She said they instructed her to lie down, with her face down on the floor. This was the last thing she remembered.
She did not remember what happened after they told her to lie down. 'The next thing I remember is being covered in blood curled up behind my bedroom door. The truth of the matter I did not know I was shot in the head neither did I know that I had been shot in the stomach. God didn't allow me to even feel the pain from the gunshot wounds.'- the lady narrates.
They intended to kill her by shooting her in the head and her stomach but God says it wasn't her time to die yet. She did not know how she was rushed to the hospital but one way or the other, she was taken to the hospital. Her chance of survival was too slim and almost impossible. She says that the Doctors even told her family at one point that she may not survive it. 'At one point, my family was told that I may not make it. But God said, NOT YET. God my healer, my sustainer raised me and healed my body gave me speedy recovery. He showed the world a miracle. I just wanted to share my testimony with you guys.'- she writes.
The picture on the first frame was when she was admitted to the hospital. Her chance of survival looked very slim but look at how she looks now in the second frame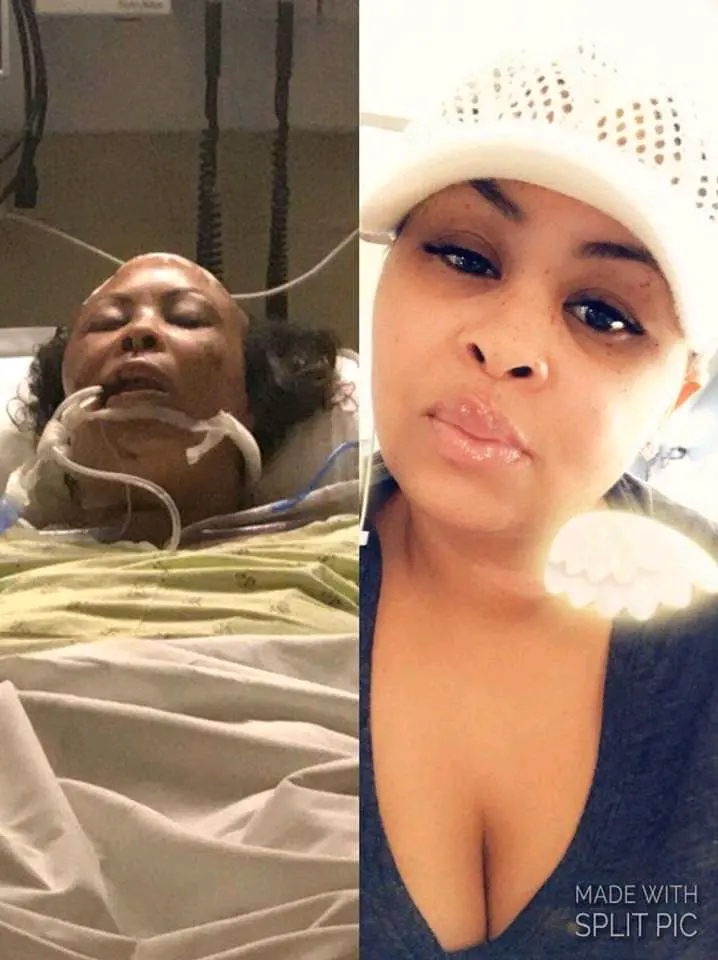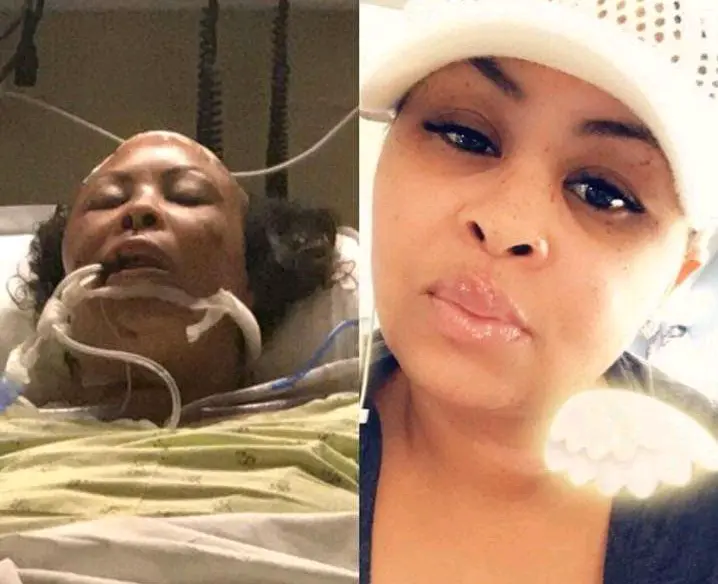 The robbers believed that she was dead because it is very unlikely for someone to survive head shot and stomach shot after she had been molested. Against all odds, even when the Doctors were about to give up on her, God intervened and she survived the incident. She says that she had to spend all the money she has ever worked for in her life as a single mother and Widow for treatment but she thanked God for the gift of life.
See her story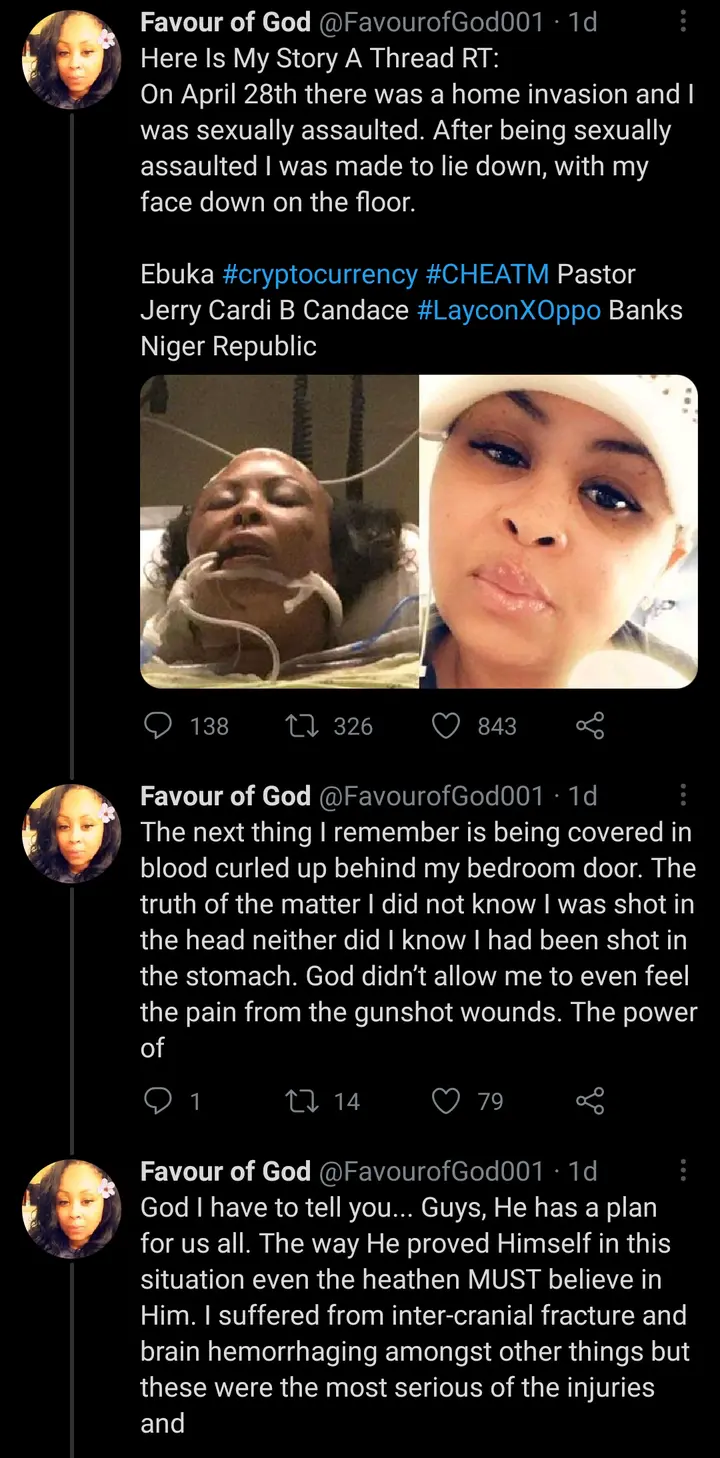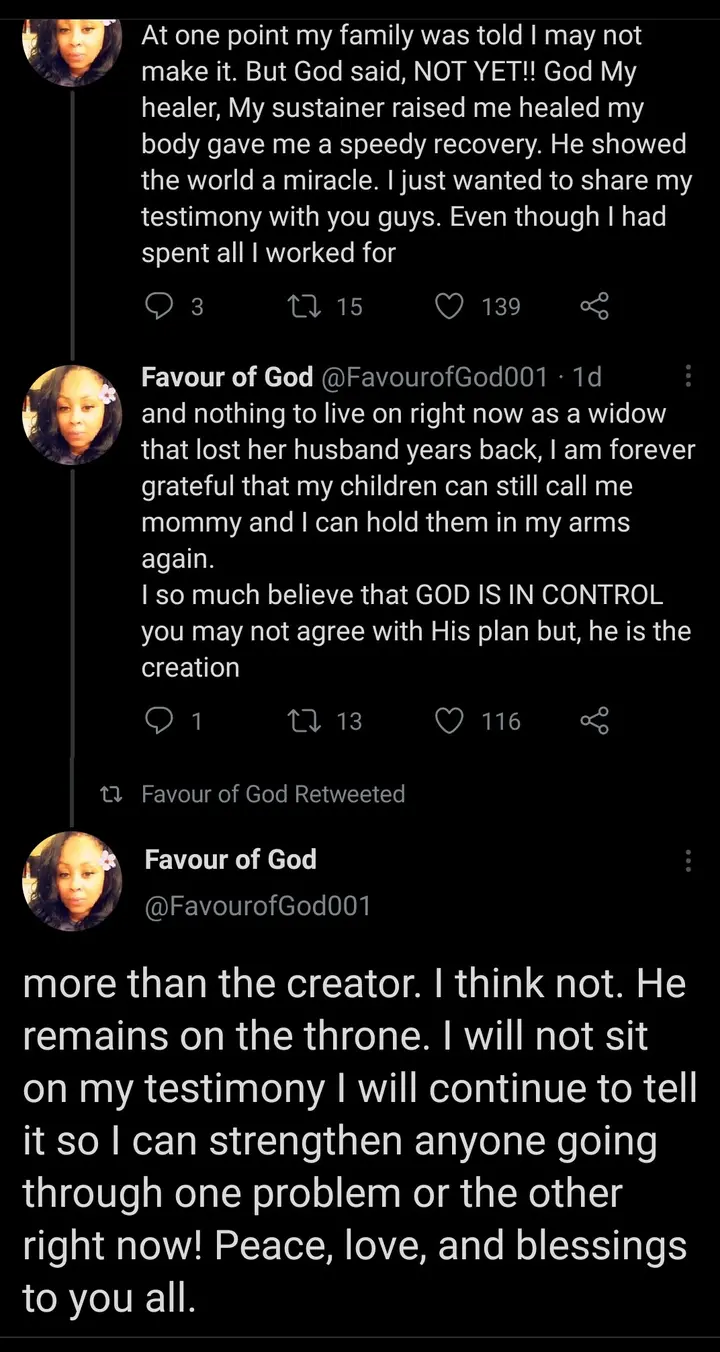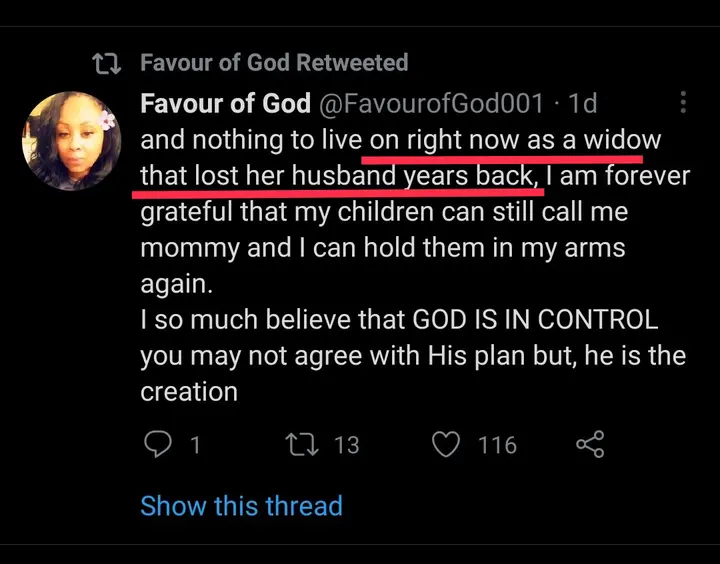 She says that she is very grateful that her children can still call her 'Mommy' and she can hold them in her arms again. Her children would have become Orphans but God came to her rescue against all odds.