Suspected ritualist caught with poisonous knife and charms in Calabar Christmas Village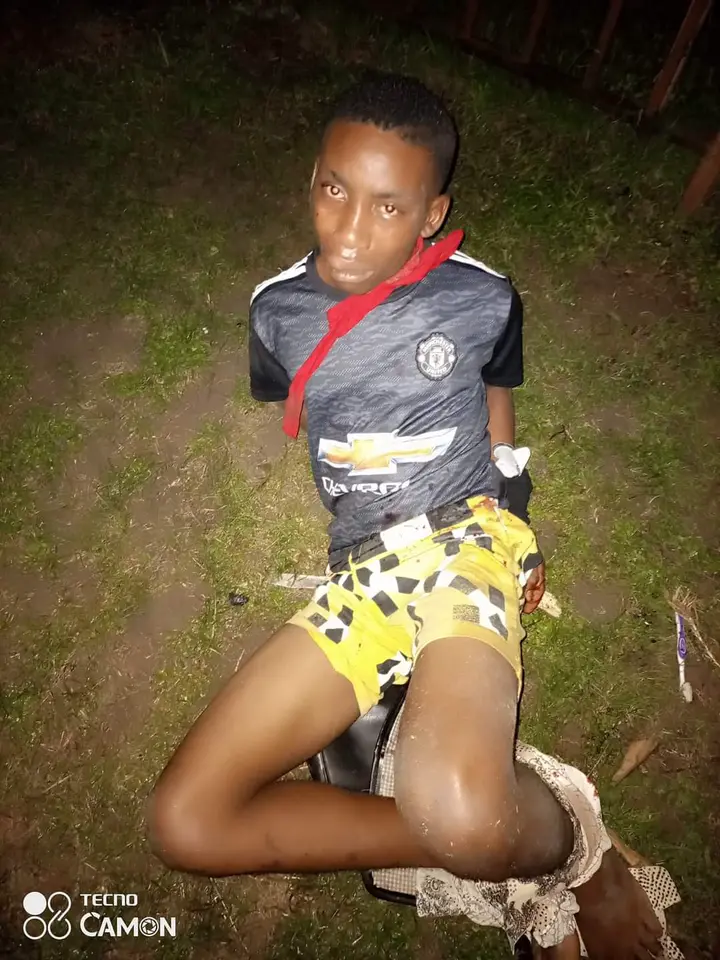 …Police say they don't have the boy at their custody
A sad news broke out of the Christmas Village in Calabar, Cross River State capital on Sunday night, December 5, 2021, as a teenage boy was almost lynched by a mob.
Legitpost gathered that the boy was suspected to be a ritualist, cultist and a kidnapper.
According to an eyewitness, Holyns Hogan, the young suspect whose name is yet to be identified was apprehended by the mob with a poisonous knife and charm around his neck.
"The boy was caught this night (Sunday) at the Calabar Municipal Council Christmas Village with a poisonous knife and charm around his neck.
"He confessed after serious beatings that he is a cultist, ritual killer and kidnapper.
"…That the charm was made for him by one Obama as bulletproof", Hogan said.
When our Reporter visited the Christmas Village on Monday, business owners said the boy was taken away that night.
When contacted on the telephone on Monday, DSP Irene Ugbo, Police Public Relations Officer in Cross River State said the Command don't have anyone of such in their custody.
"The incident was not reported to the Command, I am just hearing it from you now but I will find out", DSP Ugbo told legitpost