It's Wicked And Unacceptable, Nigeria Should Reciprocate The Gesture – FFK Reacts To The UK Travel Ban
It was recently reported that the government of the United Kingdom banned travelers from Nigeria from entering into the country as a result of the new Omicron COVID-19 variant that was discovered in Nigeria few days back.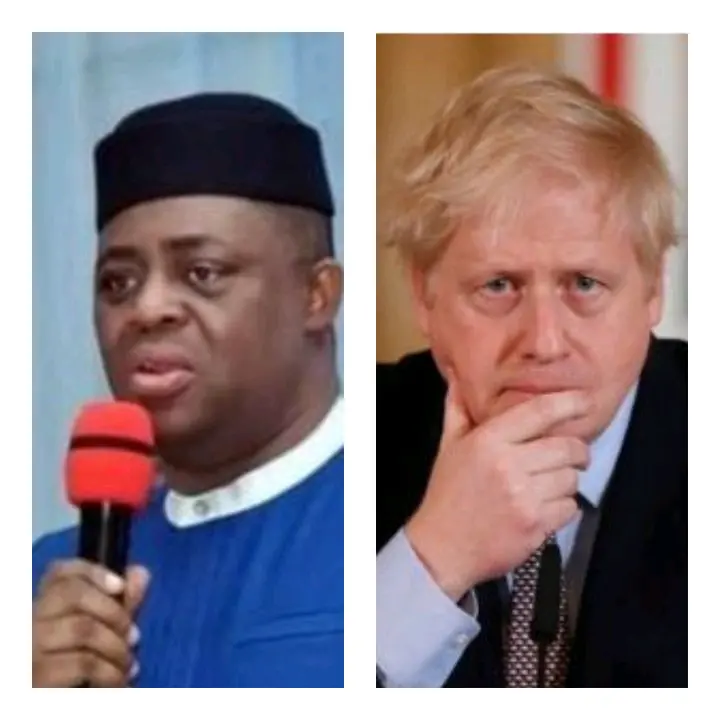 This decision that was taken by the government of the United Kingdom caused several Nigerians to react differently. Based on that note, the former aviation minister, Femi Fani-Kayode decided to speak.
According to a post he made on his verified Facebook page, Fani-Kayode made it known that to say that the travel ban imposed on Nigerians by the UK is "travel apartheid" is putting it mildly.
Speaking further, he stated it clearly that the UK travel ban is racist, discriminatory, wicked, unacceptable, self serving, vile, sinister, selective, vicious, provocative and unacceptable. He ended by stating it clearly that Nigeria should reciprocate the guesture.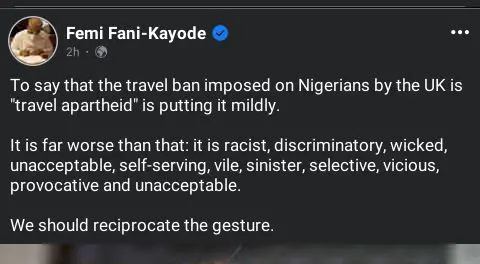 This is really a serious one indeed. But I really don't think that banning UK citizens from coming into the country is a good idea. Let's see how we will be able to manage the virus, instead of reciprocating the guesture.
What is your take on this particular issue? You can drop your comments and opinions below.