Mixed Reactions As Lady Wears Water Goddess Costume And Poses Near A River For Her Baby Shower
Mixed Reactions As Lady Wears Water Goddess Costume And Poses Near A River For Her Baby Shower
Baby shower refers to that pre-birth photoshoot almost every woman does some months or some weeks before delivery of their baby. We have seen people make their photoshoot look different and it most times attracts people on social media and it becomes the talk of the whole social media.
We have seen beautiful photoshoots, controversial ones too, both outdoor and indoor baby showers, some are outstanding and extremely beautiful.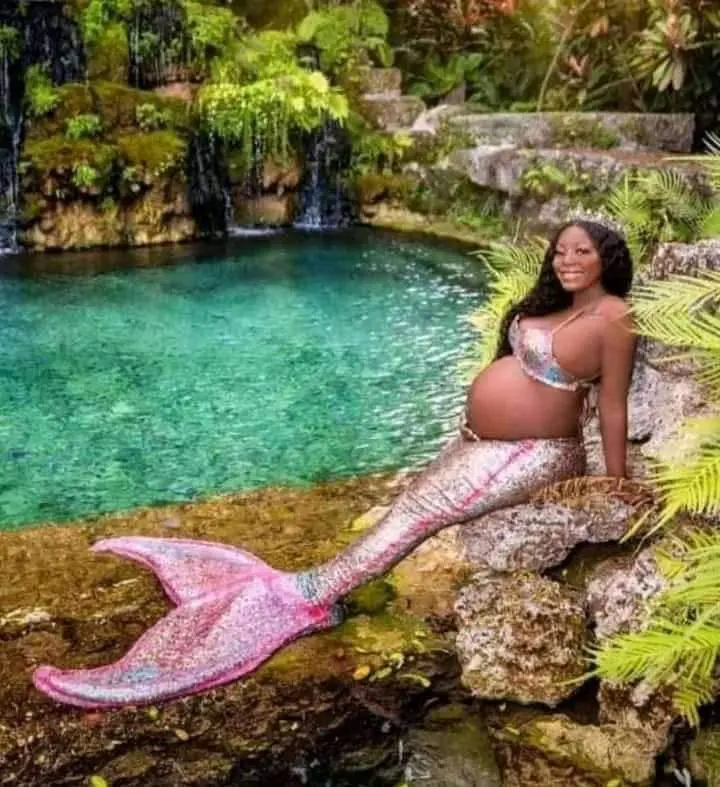 As we all know, we have heard of the river goddess, although 55% of people don't believe in the existence cause they want to see it with their eyes before they would accept the fact that its existing, while many believe there is something like that and the costume of a shinny fishtail is the true look of a river goddess.
There have been lots of mixed reactions on social media after photos of a young lady who took her baby shower photoshoots to a different level after wearing a river goodness costume and also went as far as making it unique by snapping close to a river.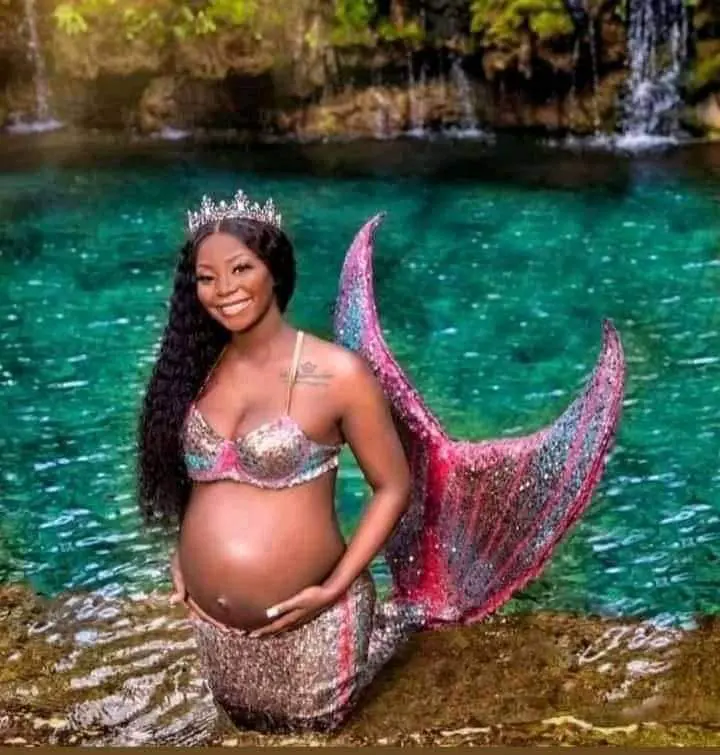 It's surprising cause this is the very first time probably everyone is seeing this kind of photoshoot, we have seen young ladies dress just like that to snap, we have seen it in movies, but we haven't seen a pregnant woman do it before that is why a lot of people are reacting to this very one.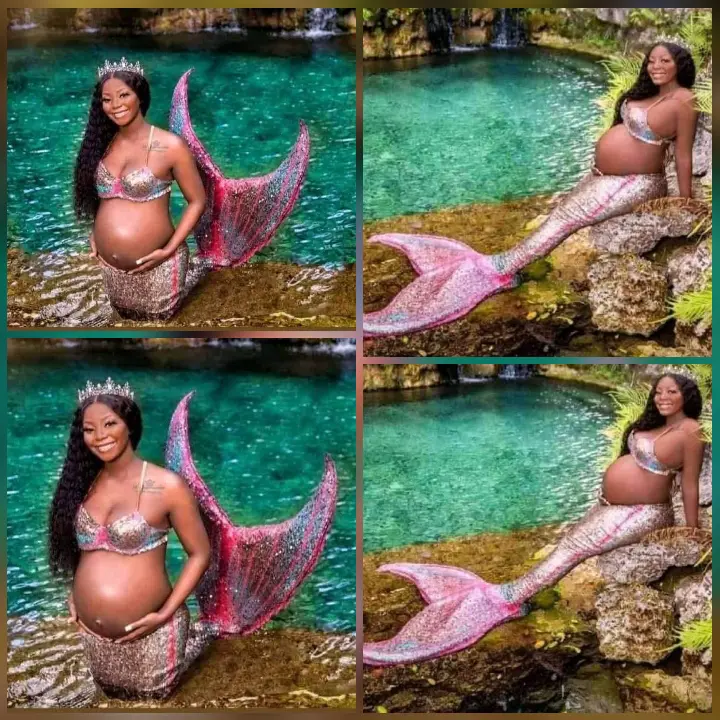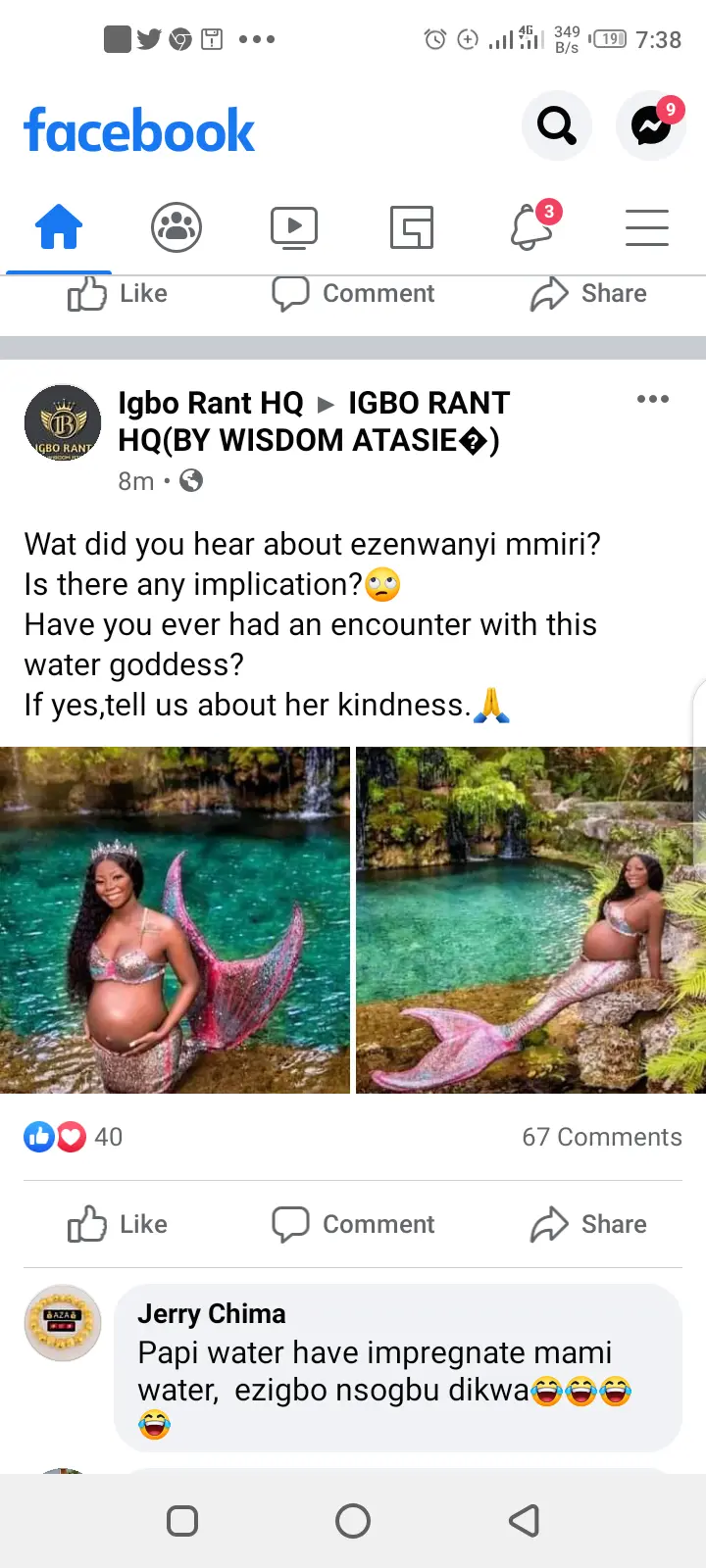 My question is what inspired this rare and beautiful shoot? Some people will never agree to shoot such photos cause of certain beliefs they have, but once in a while, a lot of people in the world just want something that hasn't been done before so that theirs will be different from others and it sometimes causes controversy.
As it has been used for the very first time for a baby shower, in no due time, a lot of people will want to give it a try.