"I have Been A 'Disgrace' to My Family And Friends" -Kidnaper Beg For Mercy After Being Caught (Video)
A 35-year-old man has revealed the role he played in the abduction of a Reverend Father in Imo State. The police suspect confessed during his interview on Channels TV.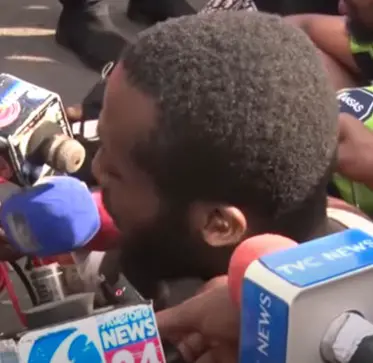 Suspects were paraded by the Imo State Police Command over the abduction of Reverend Father Fidelis Ekemgba. You may recall that the clergyman recently narrated how he got released after his family paid a ransom to his kidnappers.
During the interview, the suspect said, "I am a 35-year-old kidnapper. However, I am not proud of it. I committed crimes due to the condition I found myself in. I have been a 'disgrace' to my family, friends, and well-wishers. I drove the vehicle on the day we abducted the Reverend Father. We were patrolling that day, and we did not have a specific target in mind. We saw a vehicle while driving, and I got asked to block the vehicle."
Speaking further, the suspect added, "We did not know that he is a cleric as he did not wear his robe that day. My gang members alighted from the car after I blocked his car. They moved the cleric to the back of his vehicle and drove off while I followed them from behind."
Watch Video Below: