He Was An Innocent Young Child Who Just Wanted To Live, Parents Do Better, Train Your Sons – Nengi
Rebecca Nengi Hampson who was the former BBNaija lockdown housemates, has taken to her official Twitter handle to react to the death of a 12-year-old boy, identified as Sylvester Oromoni Junior.
It was reported that Sylvester Oromoni Junior was allegedly beaten to death by his fellow students for refusing to join a cult.
While speaking with the press, Sylvester Oromoni, the father of the 12-year-old boy, Junior, stated that his late son was bullied by the accused students. Following the death of Sylvester Oromoni Junior, many Nigerians have been demanding for justice to prevail.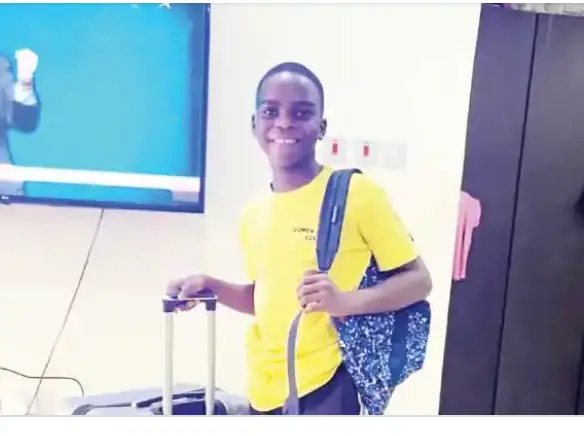 However, the school management claimed that late Sylvester got injured while playing football in school, adding that he was not beaten because he refused to join a cult group.
According to a student, Sylvester was beaten by six seniors when they entered their room. Sylvester was talking with his roommates in their room when the six seniors came in and off the lights, they started beating Sylvester until he fell from his bunk.
After beating him, they warned them not to disclose what happened to anyone. While Sylvester was still in pain, laying down on the ground, they kicked his head before leaving the room.
Based on these notes, Nengi Hampson stated that Sylvester Oromoni Junior was just an innocent kid, who just wanted to stay out of trouble.
She further revealed urged all parents to do better in training up their children, so that such incident wouldn't repeat itself.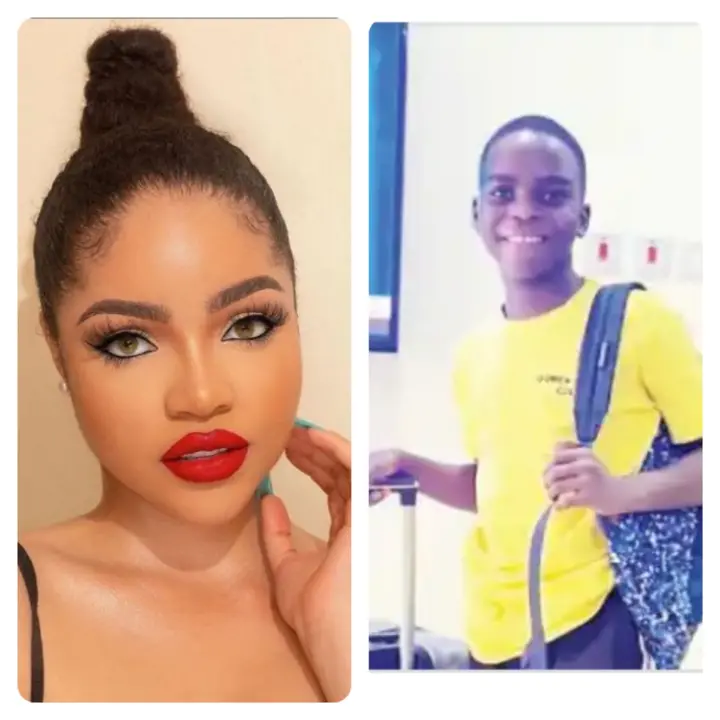 See tweet below…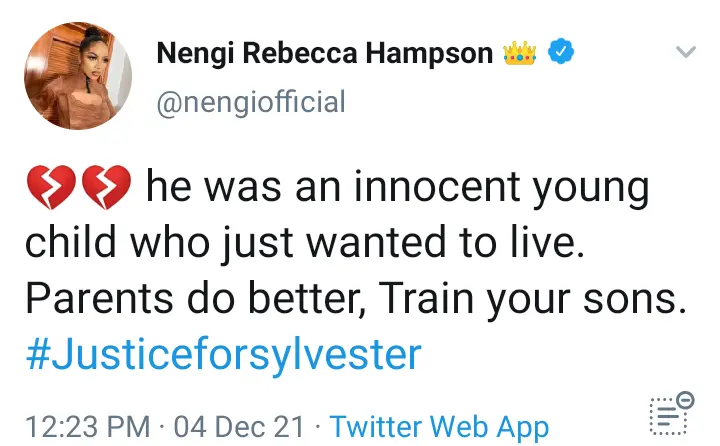 This is sad, Sylvester Oromoni Junior was just a kid with a beautiful future, but he was deprived the privilege to fulfill his dreams.
What is your view on this?.