Everything You're Hearing About Dowen School Has Been Happening In Boarding Schools For Years-Aisha
It was recently reported that a certain 12-year-old boy was beaten to death by senior students, in a Lagos boarding school. The sad incident caused a lot of Nigerians to react differently.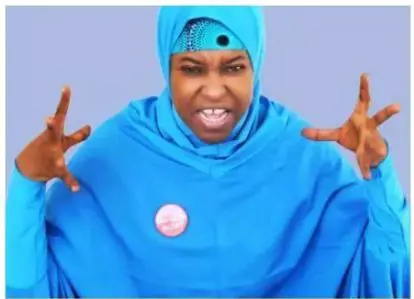 Based on that note, a well known human rights activist, Aisha Yesufu decided to speak. According to a tweet she made on her verified twitter handle, she stated it clearly that everything people heard about Dowen School has been happening in Nigerian boarding schools for over half a century and more.
Speaking further, she made it known that it's not about parenting, but about lack of accountability and justice and people facing consequences of their actions.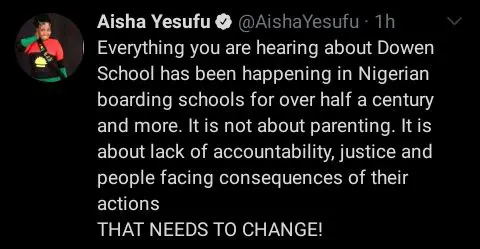 That is a good one from Aisha Yesufu. I really think that she made a vital point here. The reason why all these things are happening is because most of the people who committed this type of crime in the past were not punished. Once people get punished for their crime, others will learn from it.
What is your take on this particular issue? You can drop your comments and opinions below.