A Man Came To My House For Evangelism And After I Let Him In, See What He Did'- Lady Narrates
A socialite, Ebiteinye Julliet has taken to her social media page to narrate how a man disguised as her church member who came for evangelism to gain entrance into her home. The young lady was not aware that the man was a scam and not an evangelist as he claimed. The man said he was among the church team sent to check on her and other team members are also at other houses checking on them to. She said that in their church, they normally send teams to check on members, so she opened the door for him. After he entered the house, she offered him a sit as she gets him a glass of water from the kitchen. She said she was a little bit suspicious because she had never seen the man, neither does she know his satellite but, she decided to act nice to a man of God.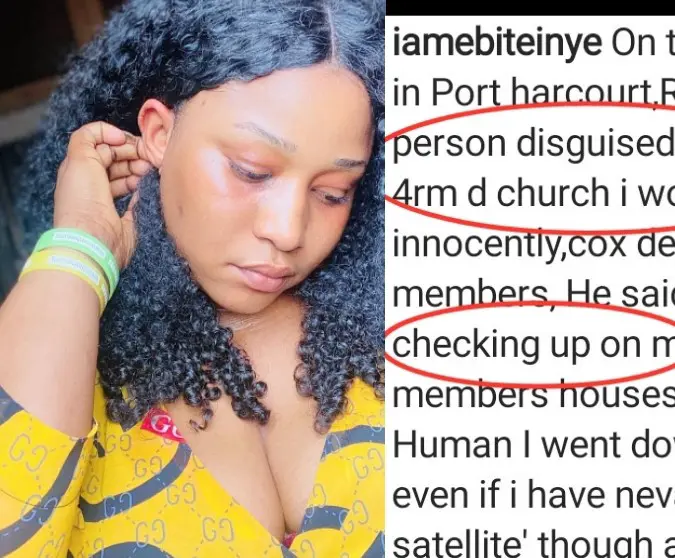 She said while she was coming back from the kitchen with water she overheard the man on a telephone conversation telling the person that he will get her as soon as she comes out of the kitchen. On hearing this, the lady realized that the man probably disguised as a pastor to gain entrance into her home and abduct her. So, she quickly ran out of the house through the back door but by the time she came back, the man has carted away many of her valuables. When the man searched the house and couldn't find her, he took her Laptop, Her watches, Iphone 11 Pro Max, Samsung Note 9, her Gold Necklace, 5 of her hung expensive hairs, all the money in her bag and many other valuable things.
The man went with almost all the expensive things in her house. She later tried to call her lines which were in the phones that the man stole, she said the man picked the call and told her that he wanted to punish her for refusing to reply his dating proposal. She found out that the man has been trying to get her attention in her DM for a long time but she does not reply the messages. So, he came to her house disguising as a pastor to rob her and try to kidnap her.
The socialite says she was hospitalized after the incident and she could not say anything for weeks. She said everyone started blaming her for allowing a stranger into her apartment and she should not have left the house in the first place but cry out for help. She said the experience has been tormenting her since it happened.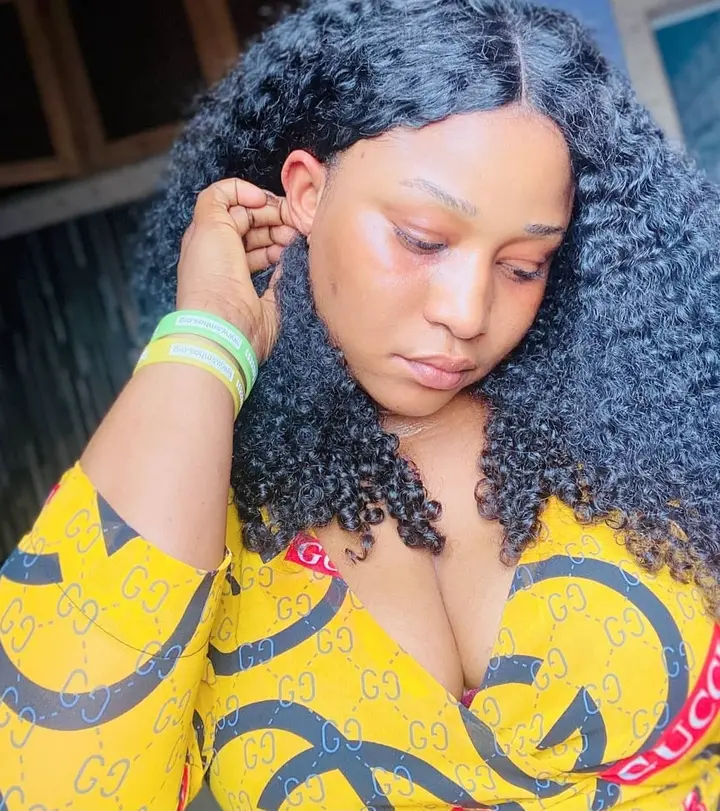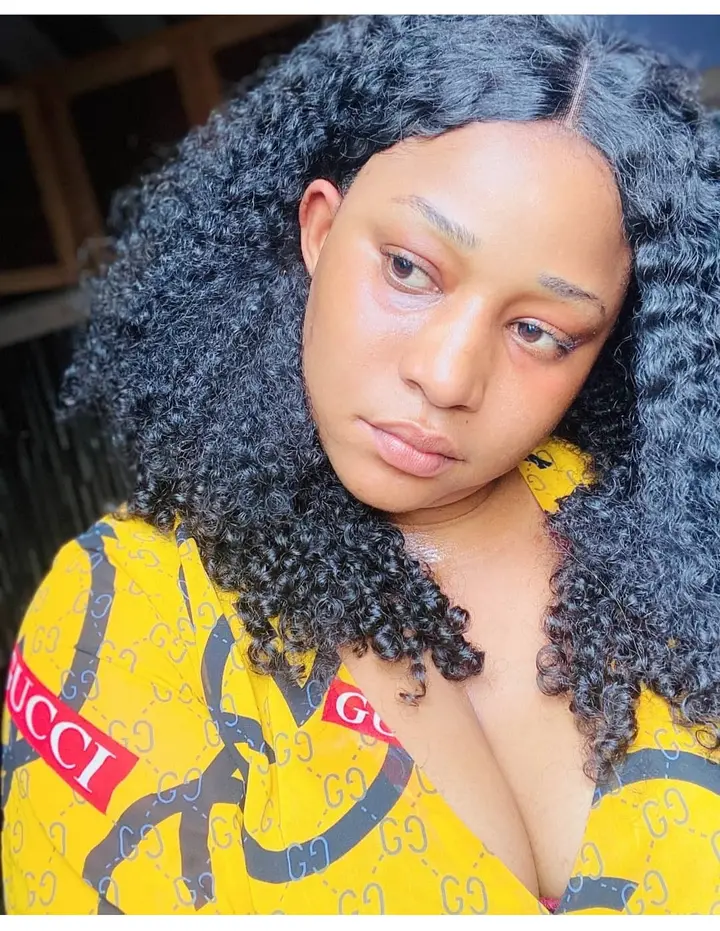 She said she was able to track the man down through his social media handle. She said she has reported him to Police in Port Harcourt where the incident happened but the man still walks free. She shared some pictures from the man's facebook page on her instagram page and she claims he was the one who came to her house. She even said the two phones the man was holding in the picture are her iphone 11 pro max and Samsung 9 that he stole from her house. She has cried out for help and also sends a warning to everyone to be very watchful before letting a stranger in their home.
See pictures of the man who she accused of the theft