School Boys Were Slaughtered By Boko Haram In 2014 And Not A Single Word From The Then President-Aisha
A well known human rights activist, Aisha Yesufu has remembered what happened in the year 2014, after some school boys were reportedly killed by Boko Haram terrorists.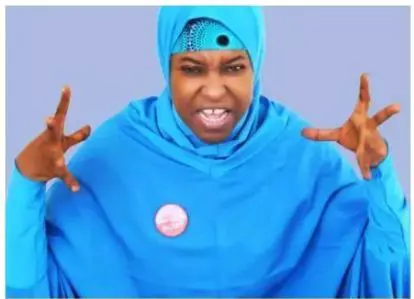 According to a recent tweet she made this afternoon on her verified twitter handle, Aisha Yesufu made it known that school boys were killed by Boko Haram terrorists in the year 2014, yet the then president did not say anything about it.
Speaking further, the popular human rights activist stated it clearly that many evil people still refuse to acknowledge, the same way their fellow evil people have refused to acknowledge the killings at Lekki toll gate, because of their love of administration.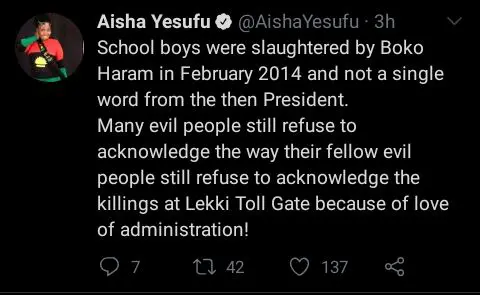 As it stands now, most Nigerians are really confused, because they don't know what to believe again. The government is telling Nigerians that nobody was killed at the Lekki toll gate, while some people are saying that people were killed. But sooner or later, we will know the truth.
What is your take on this particular issue? You can drop your comments and opinions below.