"My Son Died On His Way to NYSC Camp After I Begged Him To Join" -Mother Laments
A school teacher in Bauchi, Mrs Diana Esky, revealed a vital gift she gave her son the morning before he died. Diana made the revelation while narrating how her son, Matui Esky, died in a hospital while battling for his life. She spoke during her interview with Armstrong Bakam.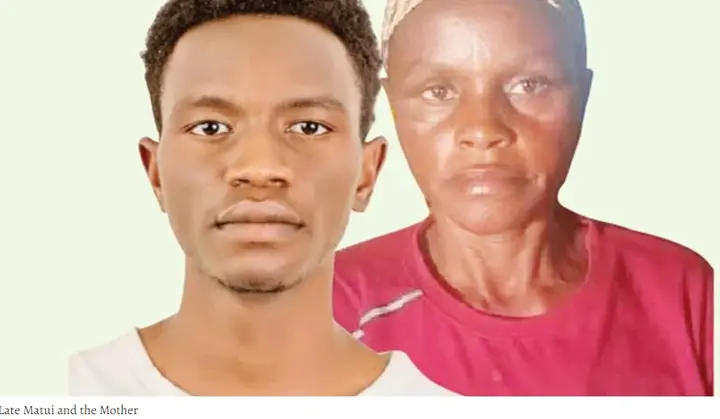 According to Diana, she and her husband were eating when her son's friend came to deliver the news of her son's accident to her. She revealed that Matui got involved in an accident in Jigawa State while travelling to his assigned orientation camp in Katsina State.
Upon hearing news of her son's condition, Diana travelled to the hospital in Jigawa State, where she received news of Matui's death following her arrival.
Speaking concerning the deceased, Diana said, "When he went back for his HND, I struggled and struggled. He did not even want to go for service with the first batch after graduating. The day Matui told us that his result was out, his father immediately gave him money to go to the cybercafé and print it. He returned home that day and told us that NYSC had opened its portal for registration, so I gave him money to go and register. Afterwards, I contacted a woman working at the NYSC headquarters to help redeploy him close to us. She knows the condition of my husband. We sent his name and call-up number to her, but at the end of the day, it did not work out."
Narrating further, she added, "Initially, he (Matui) said he would not go for youth service now, but I convinced him to go and reminded him of the promises of his father's colleagues to get him a job. So, he agreed to go for youth service."
Diana revealed that her son died after hitting his head on something during the accident. She added that her husband (Matui's father) had been battling with stroke before the incident.
Revealing details of her last moments with her deceased son, Diana said, "I went into his room the morning before he travelled, and I asked him if he had put a Bible in his bag, but he told me he had not. I told him that he could not be travelling for three weeks and not go with his Bible, and I gave him a Bible and counselled him to ensure he read it in camp. He collected the Bible and thanked me."