"The Truth must Come Out"-Mercy Johnson reacts to death of Dowen College student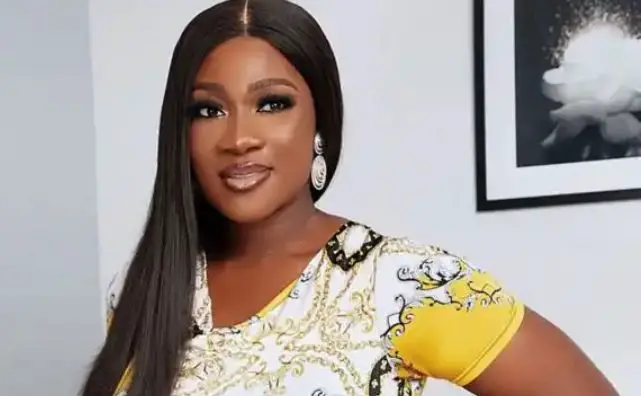 Nollywood Actress, Mercy Johnson, has reacted to the death of the 12 year old student of Dowen College, Lagos State, Sylvester Oromoni who was allegedly injured and maltreated because he refused to join a cult group in the school.
While Reacting to the Viral News, Mercy Johnson expressed her sympathy for the family of the boy stating that she has never seen such pain before. She however called on the School to publish the plain truth and that the Parents' Teachers association (PTA) of the school should look into the matter till Justice is served.
In her words, she said "A child died! A young healthy 12-year-old child died!!! I just watched the shocking video of the young 12 year old student Sylvester Oromoni. I have never seen such pain and agony before. I deeply sympathize with Sylvester Oromoni's family. There are no words that can bring him back or take away the agony faced. His existence can never be in vain. Dowen College, Sylvester's parents need answers, the plain truth! Dowen PTA find out what happened in your children's school. The truth must come out.. and after it comes out we must make sure justice is done".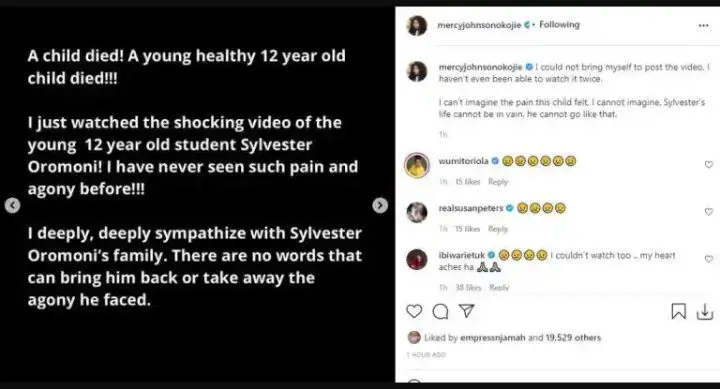 Meanwhile, The Lagos State Governor has ordered the Shutdown of the school till investigation is done on the Matter.
What's your thought on this?
Don't forget to like, Comment and share…