"I Once Visited This Guy, We Gisted, He Offered Me Cornflakes, Then This Happened" – Lady Narrates
There are many things that individuals see, but only a small number of them are taken into consideration. While some individuals thought it was unusual, others simply saw it as a typical occurrence.
A woman on Twitter has recounted the events that transpired after she paid a visit to a man. She went into detail about her encounter with him and how the unexpected occurred.

According to her, there was a time when she went to see a guy and the two of them chatted and giggled and laughed as a result of their encounter. Then the guy handed her a bowl of cornflakes, which she gratefully accepted and consumed.


When she had done sipping the cornflakes, something unexpected happened to her. In the dish she was using, the lady poured water into it and then she drank it. You know, someone who doesn't see anything wrong with what you're doing will just treat it as if it were a usual occurrence. Contrary to what she thought, it wasn't a typical occurrence for the guy, which caused him to respond in the manner described by the lady, with the look on his face saying it all. After that, the gentleman instructed her to return home with the plate, prompting her to remain silent until she had left his residence. She wrote the following in her own words:
Following her tweet, a large number of individuals rushed to her comments section to express their opinions and share their own comparable experiences to those she described. Take a look at some of the comments below.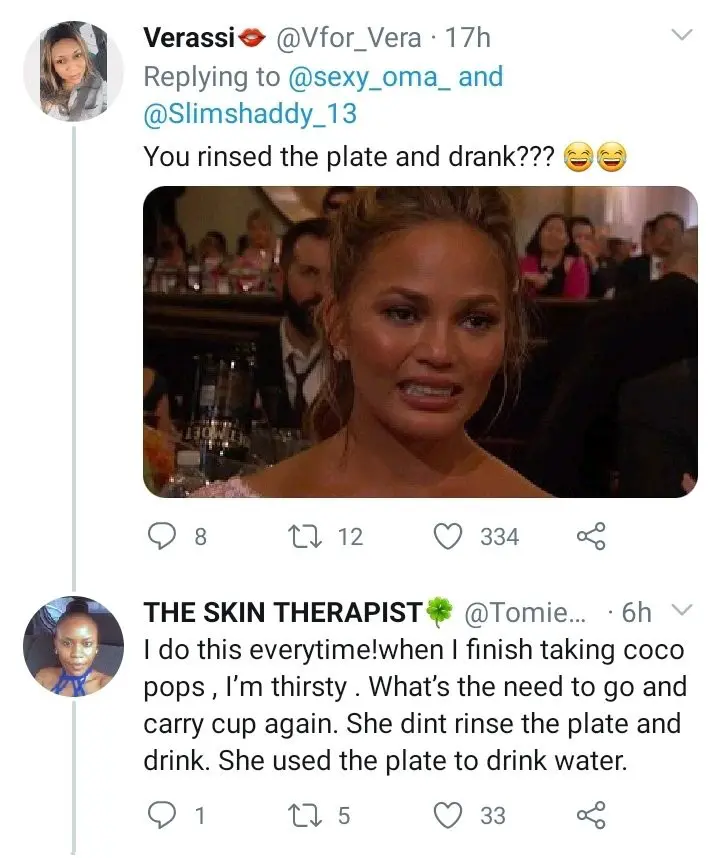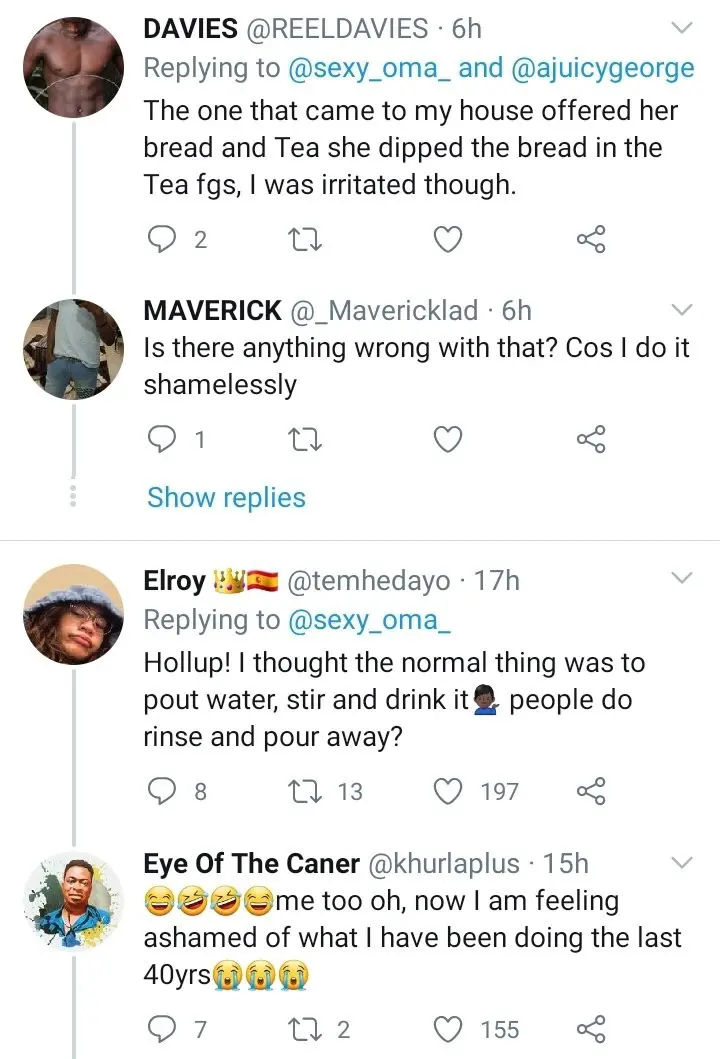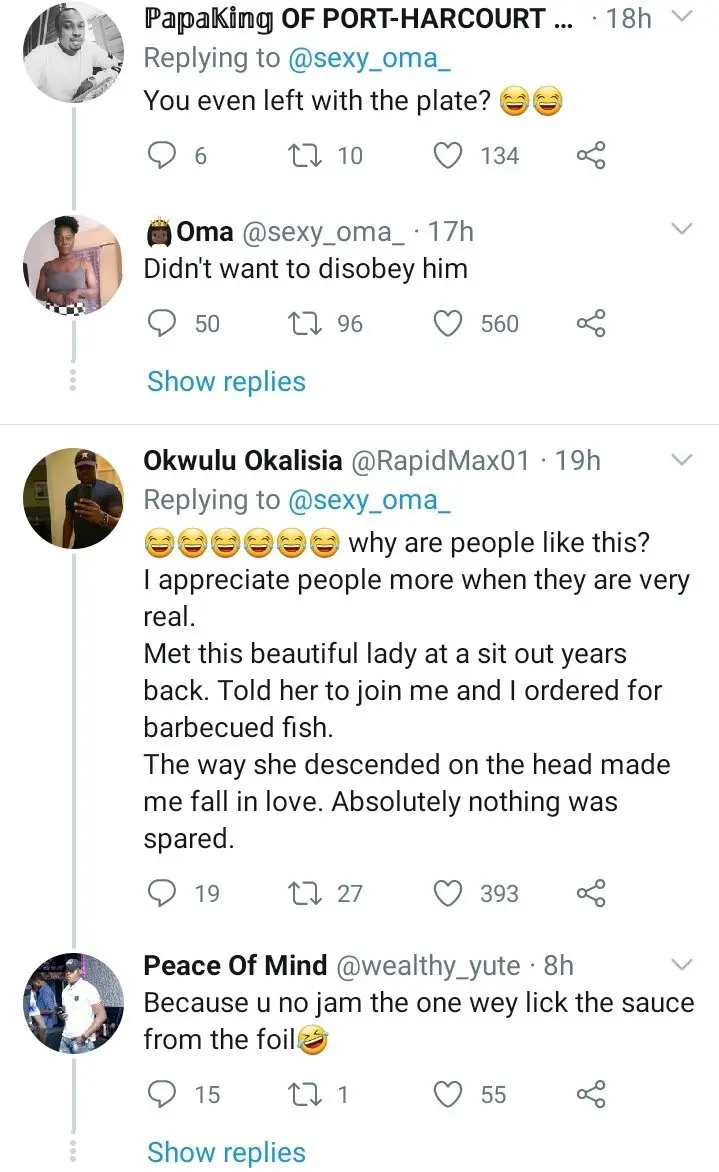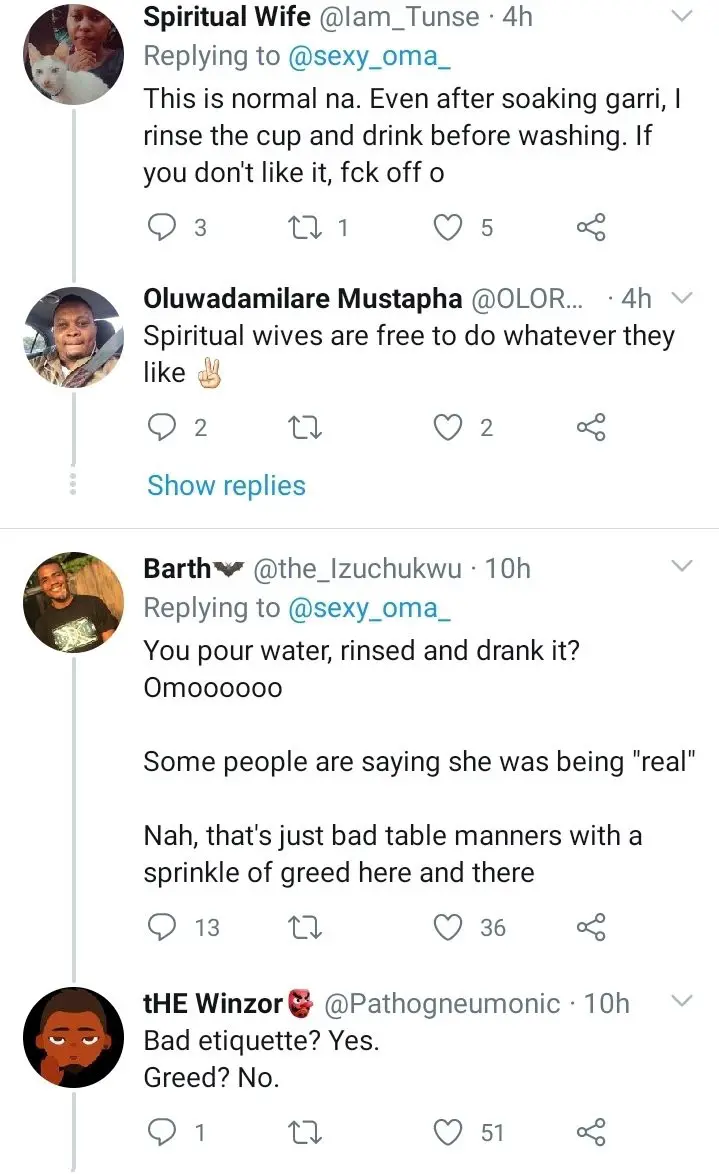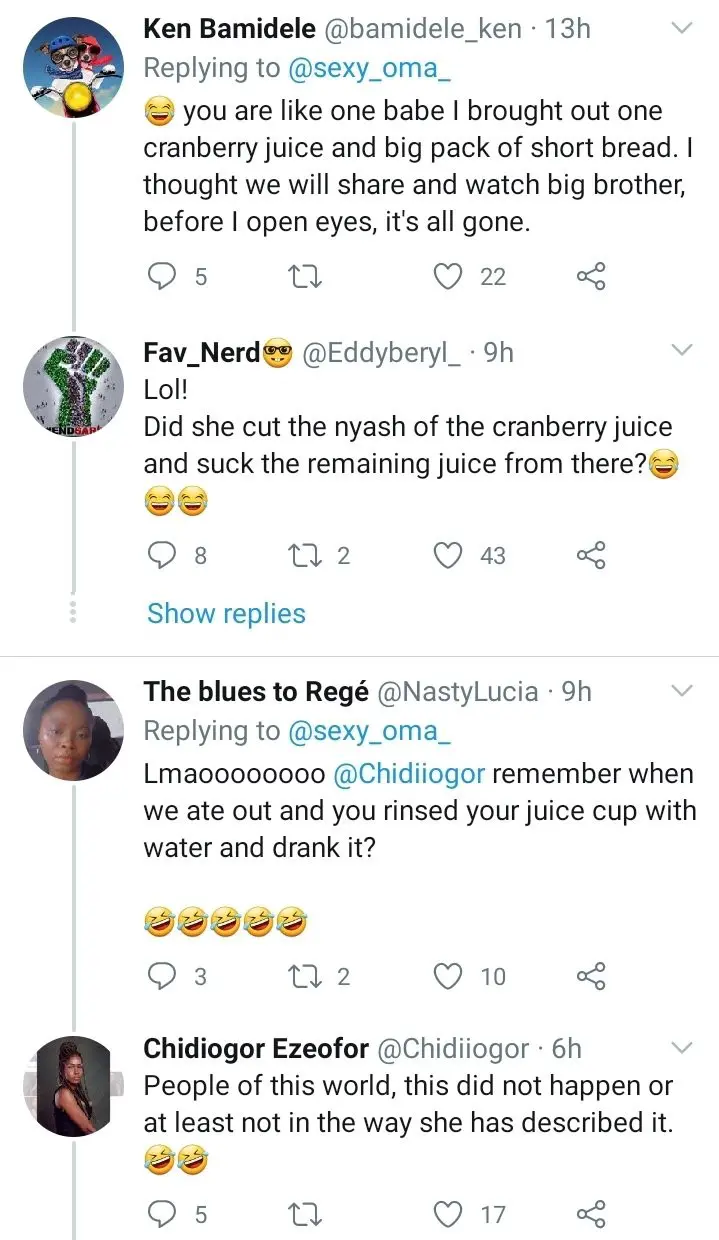 What do you have to say in response to this? Have you ever found yourself in a position like this before? Please tell us about your experience. Please share your thoughts in the section below.