He Put Me On His Lap And Dip His Fingers Deep Into My Private Parts- Lady Laments Painful Experiences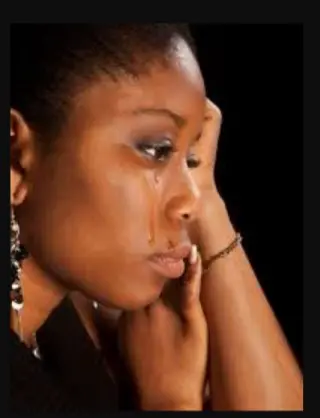 The Story of a young lady is currently trending not because of the story but for the aftermath damage that has been caused.
The story of a lday who started her childhood in the hands of wrong people and callous men who would rape her repeatedly.this ugly incident started at the tender age of 7 years old, until she was able to break free.
According to her;
I spent the better part of my childhood being molested. From the security man who was my father's student (my parents sent me to him to teach me maths), he would carry me once his lap and dip his fingers deep into my vigina, asking me if it hurt, of course it does, I would cry and he would keep telling me sorry until I goes back home. Of course I never told my parents because I was scared. How do I tell my mother such thing when she beat us at every slightest provocation and put pepper into my private for staying out late in a friend house, how can I tell my mom that am been molested by him. It wasn't possible. I graduated to my male neighbor who lived in a different part of the elstate. I don't know if they had a conference call about it but all well. He continued with me , fondling my breast and also molesting me several times, uncle Solomon would do this several times. We were family friends, he would go back with me to their family house and my parents let him because they 'trusted him' like I said,maybe it was an estate discussion, I never found out.
Shortly, uncle Sadiq started his , by this time I was done with primary school. Uncle Solomon and Sadiq lived in the same compound lol. I really hated life, Sadiq will play porn use my hands to stroke his penis until he comes while touching my breasts. My parents will want to go out, what happens next,they will send me to his place so I won't be bored. I wasn't bored at all, I was stroking penis of a man old enough to birth me.
Asked to wash my hands which will be soiled with semen. Then sent me home.
One day, his friend came to stay with him for youth service, Uncle Mike, hmmmm.
These two men used me for experiments I will never forget when this guy wanted to force his manhood into my privates, I was in jss2 ,12 years old then, I screamed and ran home in tears.
I will never forgive an uncle of mine too, he worked at then standard bank, he will come visiting and then he will lap me,before you know we are strolling in the compound or stitting in the car with his fingers in me. He did that one day at my uncle's House, right in the living room.
Sometimes I act like I am strong and okay but experiences will Never leave my head. Neither will I ever find peace with my abusers. Because they took advantage of my age and naivety, they molested me and robbed me of my childhood.
I spent hours crying sometimes for no reason, I get upset with everybody, I haven't been in a relationship in years because I can't find mysely giving out my all to anyone, I am so secretive and I need help. God help me.
Please like, share so that others can learn from her experience