My Father Fortified me with Charms at village before I Came to rob in Lagos, Says Traffic Robber
A young man who was described as a notorious traffic robber and who has been arrested by operatives of the Rapid Response Squad (RRS) of the Lagos State Police Command has revealed how his father fortified him with charms at a village in Ogun State before he moved to Lagos State to engage in robbery.
The traffic robber, whose name was given as Samuel Adetomi and said to be 18 years old, was arrested while robbing a motorist along with four other robbers in traffic at Otedola Bridge by the RRS team. While the four others fled on sighting the squad, he was not lucky.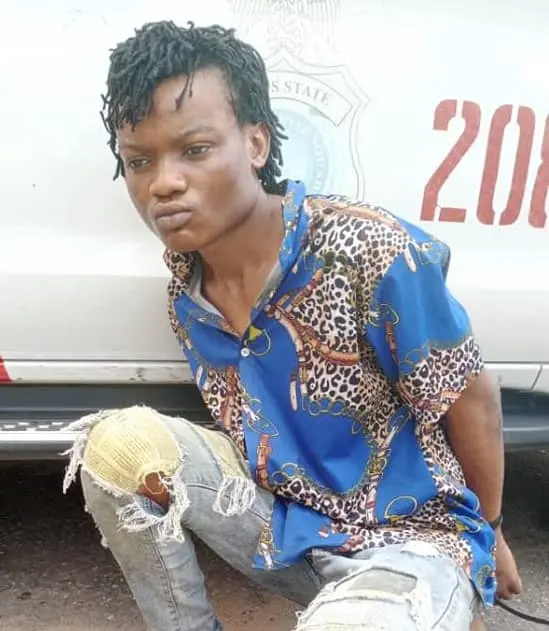 It was gathered that Adetomi used to pose as a seller of bottled water in traffic and used the opportunity to rob at night and that he used to sleep under the Ojodu–Berger footbridge at night alongside other hoodlums in the area.
According to a statement by the RRS of the state police command posted on its Facebook wall on Thursday, when interrogated, Adetomi was said to have confessed to being a traffic robber.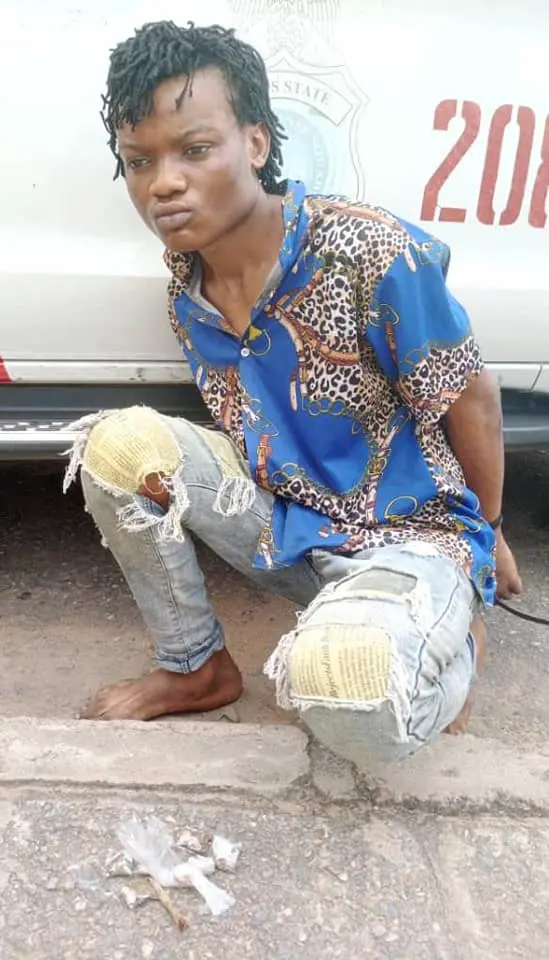 Adetomi with the items recovered from him
He added that the several incisions all over his body as well as the ring found on his toe were part of the fortification his father made him go through before leaving Abeokuta, Ogun State, for Lagos State.
It was also gathered that it took more than six policemen to subdue and handcuff him at the scene after he was arrested while items recovered from him included charms and hard drugs.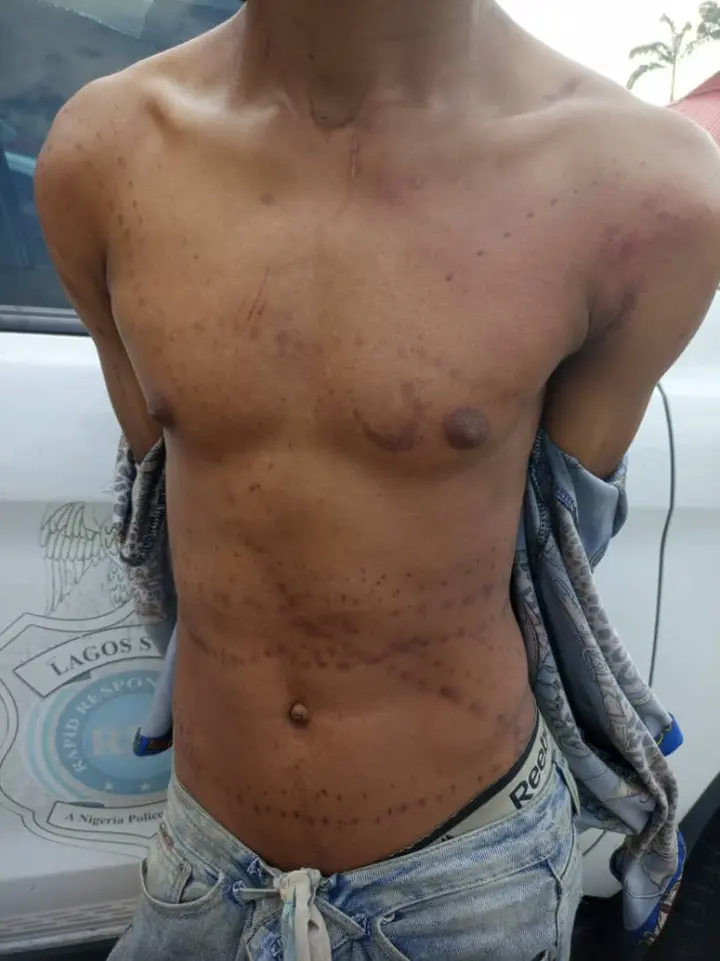 The traffic robber with various incisions on his body
The statement added that a manhunt had been launched for the other fleeing robbers while Adetomi will be charged to court on completion of investigation.