"I Used to Hate Men But Now I Need Any Man to Marry Me as Long as He is Breathing' Lady Laments(Video)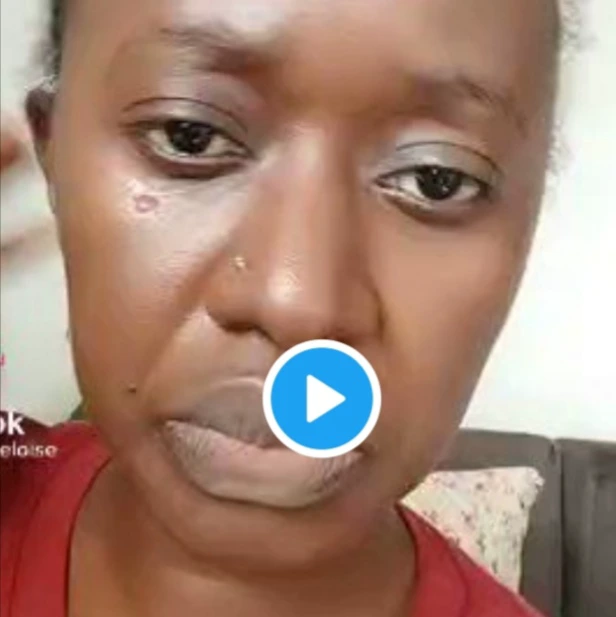 People were unable to keep their mouths shut when a video went viral on social media depicting a middle-aged woman who seemed despondent while sobbing and pleading for love became the talk of the town across all social media platforms.
Her allegation was that she is living a very unhappy life and that the issue has gotten worse in the last few days since she has been viciously assaulting men since Her teenage years while promoting the Gospel of feminism. She did not identify herself or provide any other information. The woman went on to say that it has come to a point where she is now aware of her errors since no guy is willing to love or marry her at all now that she has passed the marriage years.
"I've realized that I've been in a state of great grief for the past several days, and it's been really difficult for me. You're aware As far as men are concerned, feminists are extremely poisonous, and it will eventually reach a point where no one will want to love or marry you, I believe I have reached that point. I made the decision to remain with Feminism, and as a result, I missed out on marriage and children." She expressed herself.
According to the woman, she is quite resentful of the fact that there are women her age who are happily married to guys who are extremely loyal to them. She confessed that men are the finest thing that could have happened to her since she had failed to recognize this fact in the first instance.
Her position on the matter was also expressed in the following way: She begs any Man who is still alive, regardless of his body complexion, whether he is tall or short, rich or poor, dark or handsome, to come to Her rescue and marry her.
"The point has been reached where I am bitter and envious of other women who have husbands that never cheat on them and are having a very happy life, and I have become extremely bitter and envious of them. I'm beginning to realize that I can't function properly without them. At this point, it makes no difference to me whether you are rich or poor, tall or short, attractive or ugly; all I want is a man since I am desperate for a spouse." She went on to say more.
She, on the other hand, vowed to act appropriately and to be submissive to the Man who would eventually become her husband, so long as He continues to propose. Her other promises were that she would cook for him, wash his clothes, and bear him children because she no longer believes in Feminism.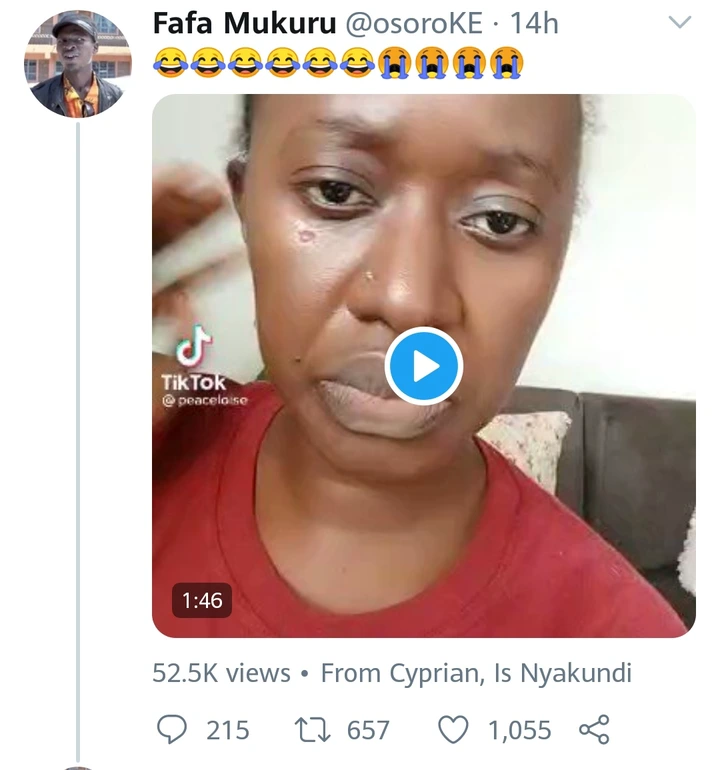 "Because of the strain that is surrounding me, all I require is for a Man to Dm Me and propose, and I will be a nice wife and marry you quickly. I will do your laundry, cook for you, and even look after your children. I will follow orders because I am no longer a feminist man, and I will be respectful. Please accept my apologies." She posed for the camera.
People reacted negatively to the Woman, who looked to be in pain while expressing her profound emotions. They felt terrible for her, especially considering her predicament, which was ridiculous. Many feminist women who are fond of assaulting males have been criticized, with many saying that their days are numbered and that they will soon face the frying pan.
The video may be viewed by clicking on the link below. Take a look and provide a remark.