"My Husband Beat Me Until I Became Blind Because I Didn't Give Birth to a Girl"- Lady Laments (Video)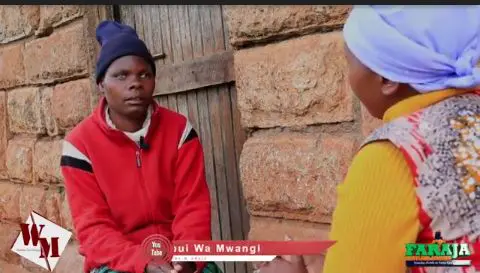 A lady by the name Rose Minayo was once a happily married woman. Her husband loved her so much.
However, one day, after the birth of her first born, her husband suddenly started demanding that she should give birth to a baby girl.
She conceived and prayed hard to deliver a baby girl. This did not happen as her second born baby came out as a boy.
Rose's husband turned against her and started being physically abusive.
One day, he came home drunk and beat her until she collapsed. She woke up in hospital and due to the thorough beating, she lost her eyesight.
Rose had to walk out of the abusive marriage with her two children. Up to date, her husband has never bothered to send any form of financial support to the children. Every time he calls, he threatens Rose that he will kill her one day.
Rose now lives in hiding and survives at the mercy of well-wishers. She is now appealing to Kenyans to donate funds so that she can raise her kids comfortably. She also wants justice to be served.
Watch Video Below: