Woman Fight And Beat Beat Her Husband to Death Over
Kenyan Police officers in Marigat Sub-County, Baringo County are holding a middle age woman for allegedly beating the husband to death, in the fight over domestic issues in their home in Marigat.
According to statements recorded by police officers based at Marigat town, a 43-year-old man lost his life following an ugly domestic flights with his wife, yesterday evening after allegedly going home drunk and demands to be served food by his wife.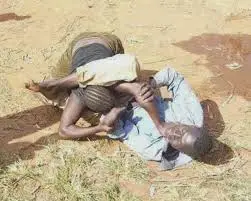 The eyewitness said the two engaged in boxing bouts for about 30 minutes before the wife moving a sharp object and hits her husband on his head and neck several times, leaving him bleeding profusely on the ground.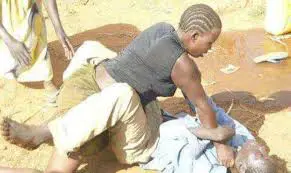 The members of public who were around the scene to rescue, where they separate them from further fights.
The injured man was rushed to nearby hospital for medications, but unfortunately, he was announced death due to excessive bleeding and injuries he conceded during the battle.
Confirming the incident, the Area Assistant Chief in the statements to media said the suspect has been arrested and taken into police custody, where she awaits to be arraigned in court once the investigation is complete.