"There Is Nothing Wrong With Friendship Between A Boy And A Girl" – Faith Oyedepo Tells Parents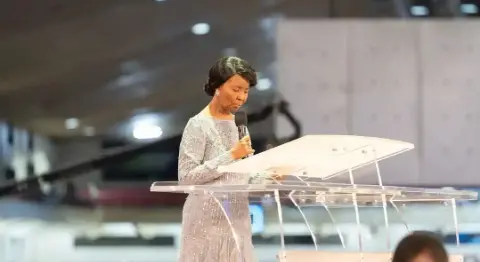 During my early teens, a new girl was admitted into my school. She was really beautiful and I began to try to get her attention. The best moment of my whole JSS 1 life was when she finally acknowledged me, and sent me a letter saying she would like to be my friend. I was so excited about it that I showed my dad and mum. However, the response I got from them was not what I expected to receive.
My mum and dad sat me down, and gave me this long talk. The bottomline of their whole sermon was that I must avoid the girl and have nothing to do with her. I guess that was one of the things that caused the awkwardness I have today when it comes to girls and the opposite sex.
However, Faith Oyedepo has said that there is nothing wrong with the friendship between a male and a female. As she addressed parents, she made it clear that as long as the people treat themselves with respect and observe purity, then their relationship is fine.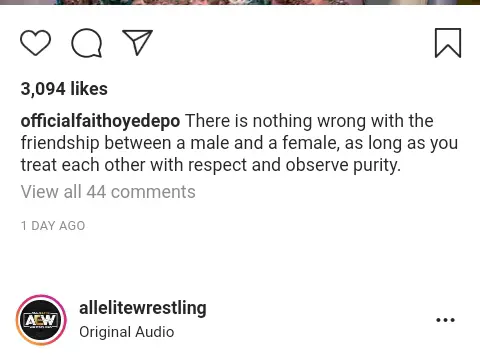 I understand that the parents mean well for their children, and they just don't want them to get into trouble or make mistakes, but I don't think that it means that parents should stop their children from getting involved in relationships with members of the opposite gender. You see, your children will not remain children forever. At some point, they will have to get romantically involved with someone who is not of the same gender as they are, and if you don't prepare them for it, then they will act awkwardly when they get to that stage.
The Bible is your clear manual concerning all things and all situations that you find yourself in. Don't just pick a model to train your children based on popular opinion. Check with God first of all. As you do this, you will raise children who will good all round and in every aspect. Be blessed.