Sh0cking; Man Narrates How He Used To Fly, When He Was a Witch
A man by the name Thomas Nyakundi has narrated how he used to practice witchcraft from the time he was 10 years old.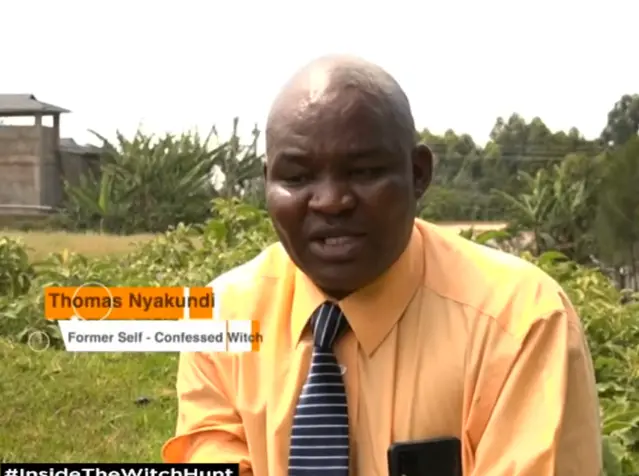 According to the man who is a resident of Suneka in Kisii, he claims to have been introduced to the craft by his late mother, who was lynched 21 years ago alongside 10 others on suspicion of being a witch.
Nyakundi makes a bold claim that he used to be able to fly after summoning some demonic powers with a part of his hand that he calls a 'remote'.
According to him, witchcraft is real and he used to do it to his neighbours before reforming. They allegedly used to wash bodies of the dead and then keep that water in a can. The water would then be poured onto the roof of the house of their target, something he claims was very powerful and would lead to strings of bad luck.
Nyakundi spoke to Citizen TV on their 9 o'clock news.