It was reported yesterday that President Buhari said that Nigeria is open to French citizens who seek for greener pastures. This statement that came from President Muhammadu Buhari caused several Nigerians to react differently.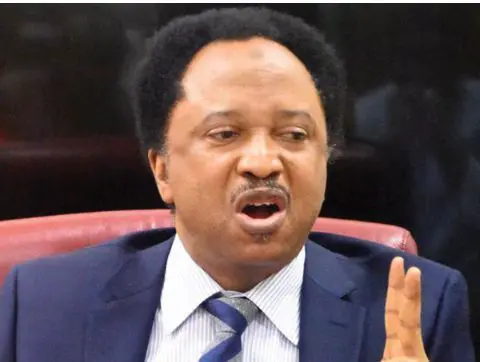 Based on that note, the former senator that represented the good people of Kaduna Central Senatorial Zone, Senator Shehu Sani decided to speak.
While reacting, the former lawmaker made it known that Nigerians are moving to Europe for greener pastures and our president, Muhammadu Buhari is telling Parisians to come to Nigeria for greener pastures.

This is really a funny one indeed. I think that the Nigerian government should first of all help Nigerians first before talking about inviting foreigners into the country. Most Nigerians have left the country because the situation of things in the country and President Buhari is busy inviting foreigners. If things are working perfectly well, I don't think that there will be any need to invite foreigners, because they will come without being invited.
What is your take on this particular issue? You can drop your comments and opinions below.