My Wife Stayed With Me Despite My Disability I Love Her To The Moon And Back, Man Narrates (Video)
A man by the name issa has narrated how his wife stayed with him despite his disability and he says that he loves her so much.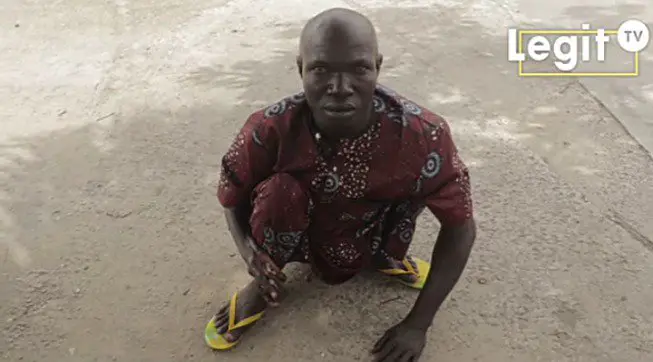 Issa says that he had proposed to many ladies but they rejected him because of his disability in his legs he walks as if he is seated but when he proposed to now his wife she accepted him and they got married.
He claims that he was born normal but when he was 4years as he was sleeping he felt pain in his legs and she couldn't wake up and he started screaming and that when his parent took him to the hospital.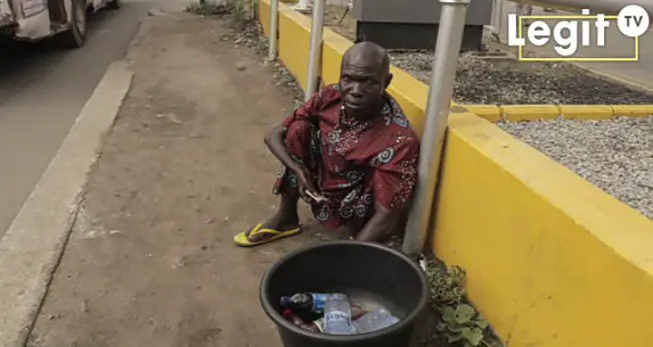 All test were done but came out negative,he says that his parent had used a lot of money to take him to hospitals but all in vain he had no cure and he accepted himself the way he is.
He says that he didn't study because the time he was to join school that was the time his parent were struggling to take him to hospitals and so his dream of becoming a nurse didn't come true.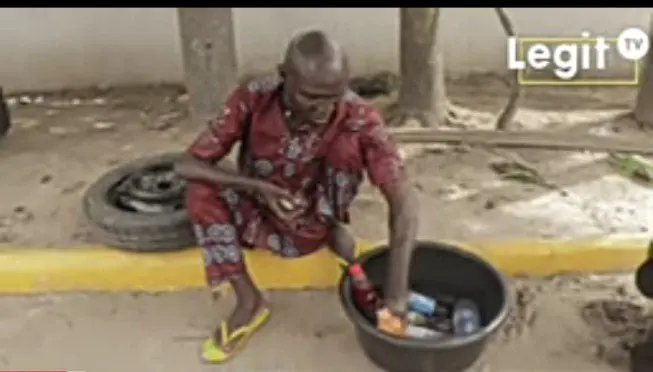 Issa says that he works as street vendor and works hands so that his 2 children will have a good and education and a good life than he had he always send his profit to his wife in the village and always visit them twice a month.
when its come to his wife he says that She is the best person he could ever have because despite his disability she accepted her and bore two children for him.
Watch Video Below;