"My wife Cheated On Me With My Cousin Because He was Rich, They Kept Lying To Me" A Man Narrates (Video)
James is a very hardworking man, he built up his life being the sole provider of his household no matter the cost. He used to do the work of emptying pit latrine toilets to get a living and provide for his kids.
When he got lucky, his cousin would find him a job that would run for 20 days as a watchman. From the 20 days he would earn 6k which he used to pay for school fees and buy clothes for the kids. His cousin was very rich, so James was always grateful that he was always trying to find him some decent jobs every now and then. Little did he know what was going on behind his back.
Some days he would find the cousin at his place and considering that he was his friend James never thought ill of him. The cousin would even at some point take James to the pub, buy him drinks, leave him very drunk and go home to spend that time with the wife.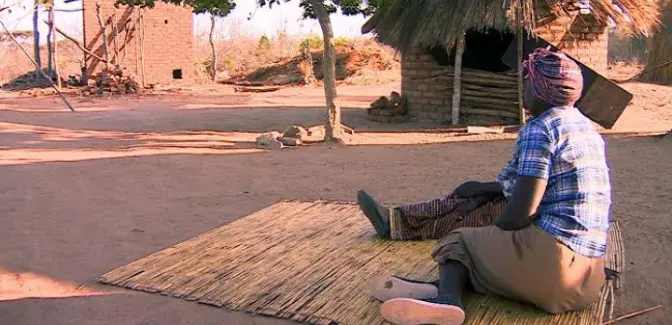 All these happened without James ever being suspicious. One day the cousin came home and he was drunk. On the way, he met his wife and did not recognize her, he went home and as always went direct to James' house.
When the cousin's wife went home and found that the Husband was not there she got curious and went to James' house to see if he was there. She found him and the wife very cosy and doing things they shouldn't be doing. She was shocked and so she screamed. People came and the case was taken to James' father.
That night, James was at work. The following day when he came home, he was told what happened at night and they talked about the matter as a family and solved it.
Their lives changed from that day. His wife stopped washing his clothes and some days he was denied food, things got worse until the wife ran away, carrying everything James owned.
It was after that that James was bitten by a hyena, making him physically disabled. James is calling out to well-wishers to help him, so that he doesn't die of hunger.