"My Parents Burnt Me Alive Because Of My Wife"- Man Laments
For most people, loving someone might be the best feeling. However, when you're told who to love is something that most people wouldn't want due to the fact that everyone has a choice of loving who they want. This is not however the case of a middle-aged man who has been identified as John who was allegedly burnt by his family for loving the wrong woman.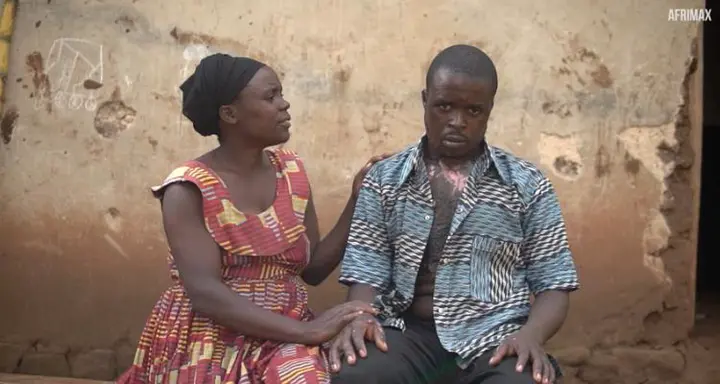 Revealing what happened, the victim who has been identified as John Claude revealed that he came from a wealthy family who loved him until he got to the point where he wanted to get married. According to the reports given by John, he said that he met a woman who he planned to marry but unlike him, his family didn't like her.
For this reason, John's family revealed that they found a woman who he was going to marry by force. Defiant John would later refuse to marry the other woman and instead, married his now wife and it was at this point that his family declared war on him for allegedly disrespecting them.
"They invited me to a family meeting and gave me a drink. I passed out and honestly, I don't know what happened because all I did was to wake up in a hospital. I was later told that my family tried to burn me alive and that it was my wife who rescued me", John Said.
Due to this reason, John's wife has revealed that they are currently living in fear of the fact that his family has promised to kill them all. At the same time, their attempts to get the police to arrest them has failed for unknown reasons. However, John and his wife have revealed that they are ready to die for the love they have for each and are okay with what will happen.