Meet Kabiru Sokoto, The Terrorist Who Killed More than 40 People on Christmas Day
Kabiru Sokoto is one of the prominent names in Nigeria's history of terrorism. However, many Nigerians may not know much about him due to the circumstances that surrounded his story.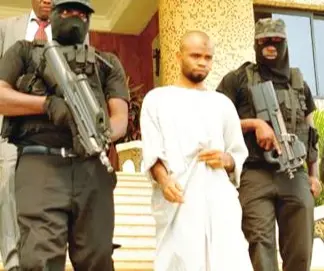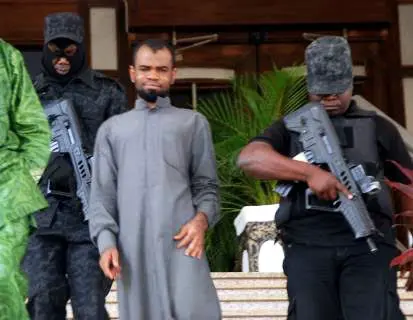 Kabiru Umar Abubakar Dikko (popularly known as Kabiru Sokoto) was a member of the dreaded Boko Haram set. Kabiru got arrested in connection to the Christmas Day bombing of the St Theresa Roman Catholic Church on December 25, 2011, in Madalla, Niger State, which killed 37 Christians. Kabiru got fingered as the mastermind of the attack on the religious facility.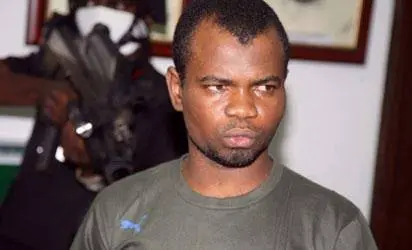 Kabiru got arrested on a Saturday on January 12, in Abuja, after police trailed him. However, the very next day, he escaped as police attempted to search his house outside Abuja. A police commissioner reportedly got arrested following Kabiru's escape from custody.
However, Kabiru got re-arrested in February, a month after he escaped from officers of the law. A secret police agent would later reveal that Kabiru hid behind a wardrobe on February 10, 2012, when he got re-arrested at Sabongida in Taraba State. A Nokia phone and six different SIM cards were reportedly found with him.
On May 20, 2013, Kabiru was arraigned before a Federal High Court sitting in Abuja on an amended two-count terrorism charge. The trial led to a series of discoveries.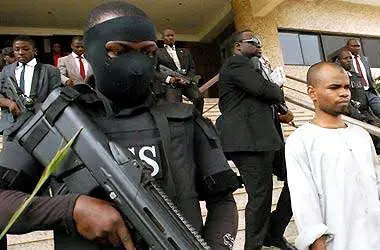 On the day judgement was delivered on Kabiru's case, the presiding judge, Justice Adeniyi Ademola, revealed that Kabiru admitted in his confessional statement that the Madalla church bombing got carried out by Bashir Mohammed, Muhktar Kafanchan and others.
It was also revealed that Kabiru, a laboratory technician, pretended not to understand the English Language during his trial. Justice Ademola had described Kabiru as a 'pathological liar' who had no regard for the truth. Kabiru reportedly showed no sign of remorse throughout his trial.
Justice Adeniyi Ademola found Kabiru guilty and sentenced him to life imprisonment on count one and ten years imprisonment on count two. Both sentences were to run consecutively.