Nollywood actress, Biola Adebayo has written an open letter to Nigeria President Muhammadu Buhari, Yemi Osibajo, Lagos State Governor Jide Sanwo-Olu and other prominent politicians about the rising case of hunger in the country.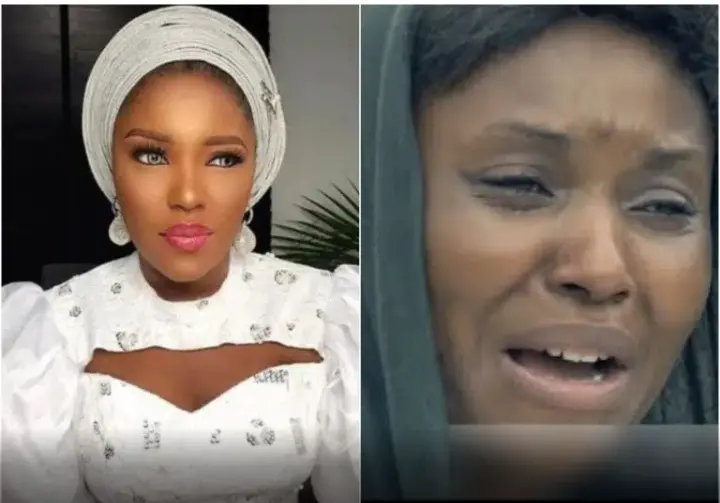 The Nollywood on-screen character recently took to her verified social media page in a lengthy post in which she discusses how an average Nigerian cannot afford basic amenities and how food in Nigeria is extremely expensive. She claimed that the majority of people are suffering and cannot afford to eat well or at all. However, not everyone would want to leave the country, as she questioned who would govern if everyone decided to leave Nigeria.
Using her driver as an example, she wonders how he manages the 50,000 she pays him as a salary despite being a family man. With that, she had to give him some things over and over again before the month was up. Furthermore, some Nigerians still rely on the 30k minimum wage, which is clearly insufficient given the high cost of living.
This has turned many Nigerians to beggars excluding the fact that some are perpetual beggars. The current situation of the country made them that way as they have no other options. According to her, she is unable to show off her direct message (DM) as a result of this, and she urges those who seek her assistance not to be offended because her expenses exceed her income.
Read her full statements below: