I'm A Christian But Muslims In Kano Protected Me Against Being Killed During Abacha Era – Otitoju
A well known Nigerian journalist and political analyst, Babajide Otitoju has revealed how his Muslim friends protected him against being arrested and killed during the regime of the former head of state, Late Gen Sani Abacha.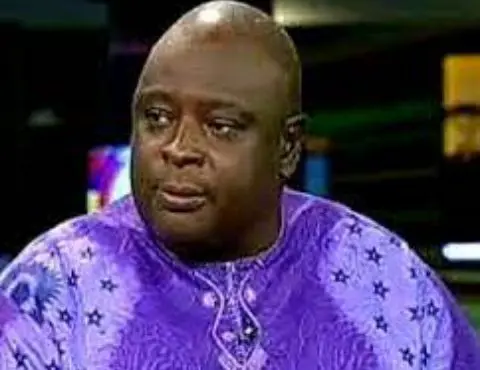 According to a recent post he made on his Facebook page, Babajide Otitoju started by making it known that he is a Christian, but majority of his best friends are northerners and are Muslims too, stating it clearly that no one can split them.
Speaking further, he revealed that Muslims in Kano State protected him against being arrested and killed during Late Gen Sani Abacha era. He further stated that he gets ram every year from Muslims, making it clear that he will ignore any pastor who perches to him that he should not eat food from Muslims.
Babajide Otitoju went further and stated it clearly that he is very proud of religious tolerance that reigns in the south west region of the country.
You can read the full post below.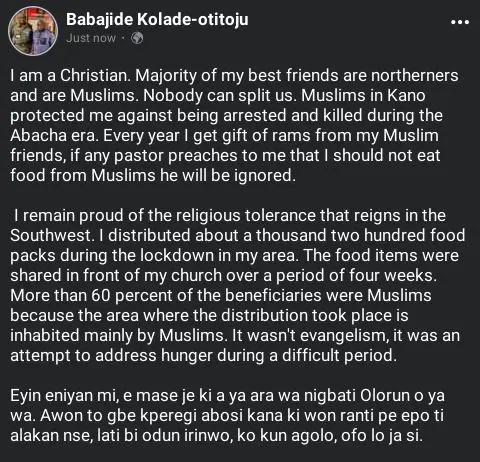 That is really a good one from Babajide Otitoju. He has indeed made valid points. Everyone in Nigeria must try and learn one or two things from what Babajide Otitoju has just said here. Let's tolerate one another, irrespective of the person's tribe or religion because that is the only way we can move this country forward.
What is your take on this particular issue? You can drop your comments and opinions below.