A well known human rights activist, Adeyanju Deji has once again spoken. This time around he took out his time to reply those who have been attacking him for criticising President Buhari's government after supporting them before the 2015 presidential election.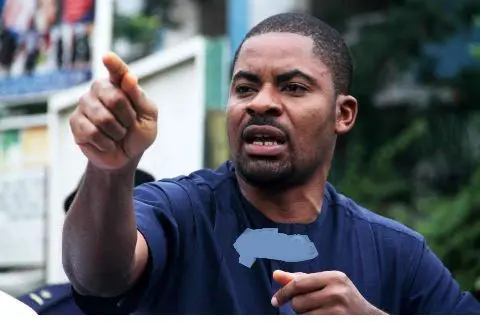 According to a post he made on his verified Facebook page, Deji made it clear that he said what he said in the past and that he is saying what he is saying now, making it known that there is nothing anyone can do about it.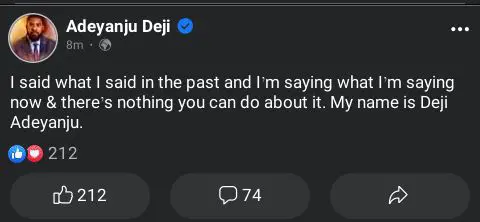 It should be recalled that prior to the 2015 general election, Adeyanju Deji was among those who criticised the then PDP government, but as it stands now, the reverse is the case.
So as long as am concerned, I don't think that there is any reason why anyone should attack Adeyanju Deji, because he has the right to support or criticise anyone or any political party, any time or any day.
What is your take on this particular issue? You can drop your comments and opinions below.