I Brought Psquare Back But More Prayers Are Still Needed – Actor Uche Maduagwu
Nollywood actor, Uche Maduagwu, took to his verified social media page and revealed that it's because of him that Nigerian singers, Peter and Paul, known as (Psquare) are reuniting again.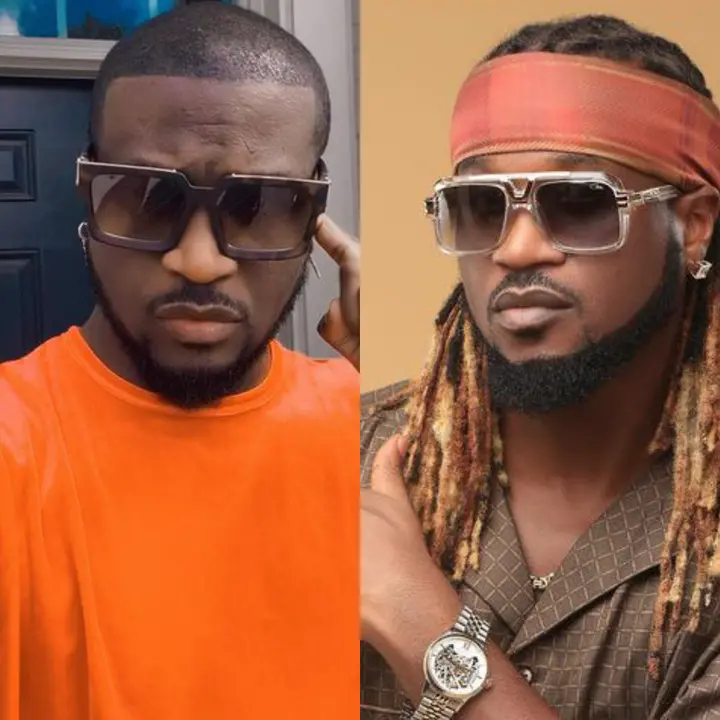 It's no longer news that the Psquare brothers disbanded their group about 5 years ago supposedly over a disagreement about the role of their manager. Ever since these two brothers went on their separate ways, many people were not happy because they love to see Psquare sing together. Lately, it was gathered that the Psquare brothers who unfollow each other on social media, have followed themselves back which as a result has gotten the attention of people to believe that they are gradually uniting again.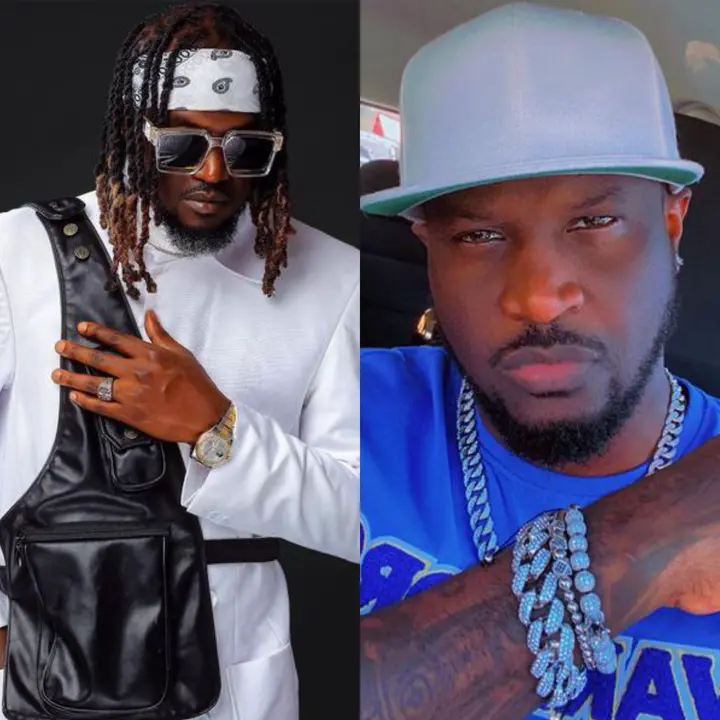 Following the report that Psquare has united again, Uche Maduagwu said that Psquare are just 35% back together but more prayers are still needed to bring them fully together. He, however, said that so many Nigerian celebrities told him to my his business when he said that he was going to bring back Psquare together.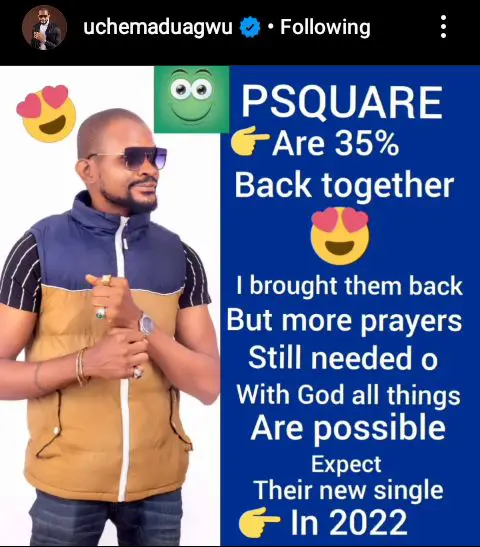 According to Uche Maduagwu, he said: "Psquare is 35% back together. I brought them back but more prayers are still needed. with God, all things are possible, except their new single in 2022".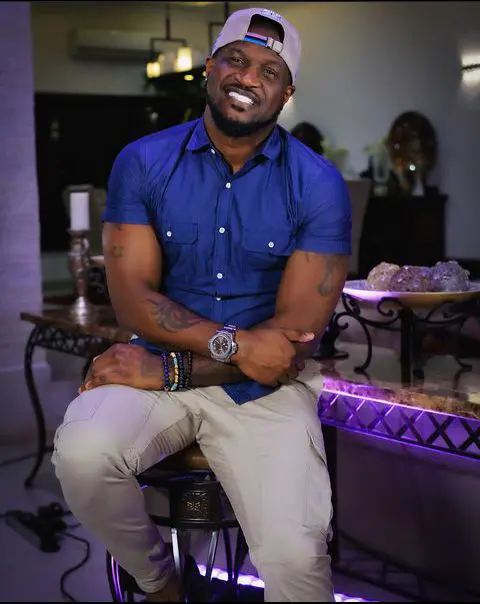 Uche Maduagwu has said that Psquare will be releasing a new song together in 2021 and God will make it possible.
Do you believe that Uche Maduagwu brought Psquare back?
What is your opinion in this regard, thank you.
Do you think Peter and Paul should better continue as Psquare?