How Missing Reporter Was Found Dead Days After His Wife Got Suspicious Text To Pay N100M Or Lose Him
It has been confirmed that the missing reporter, Tordue Henry Salem, who covers the Federal House of Representatives is dead.
Salem went missing weeks ago under controversial circumstance. His sudden disappearance agitated not only his family and friends but also colleagues and members of the Nigerian Union of Journalists (NUJ) who later embarked on a protest demanding that security agencies should do something. According to a report by Sahara Reporters, Salem was last seen around Force Headquarters in Abuja on October 13, 2021.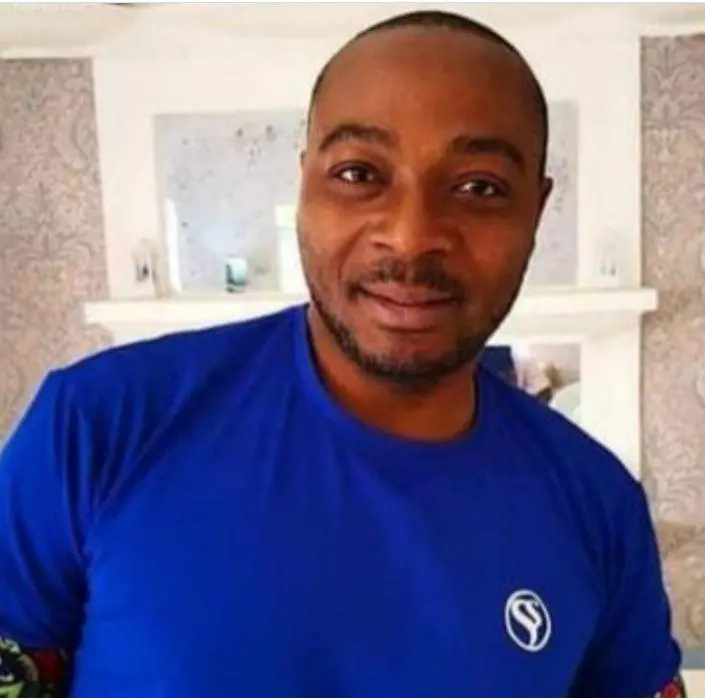 How his wife received suspicious text to pay huge ransom or lose him
While efforts were on to find Salem after stakeholders including NUJ and House of Reps members demanded for action to be taken, the wife of the deceased was said to have received a suspicious text mandating her to pay a ransom of N100 million naira or find her husband dead after seven days. The report cited above revealed that the sender was later identified as Prince Enyenihi.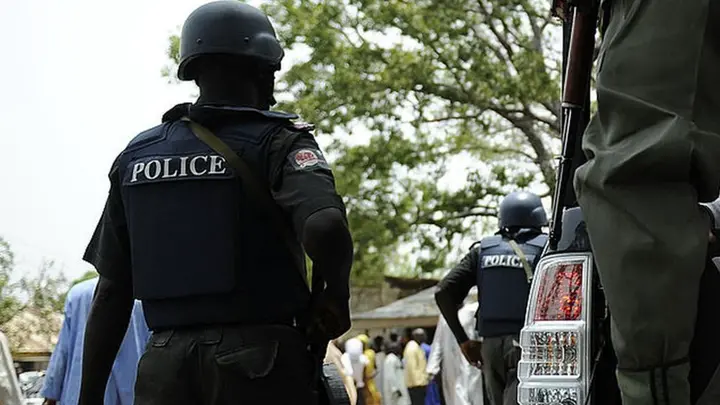 Eventually, it did not appear that the amount demanded by the sender of the message was paid. Then, Salem was found dead days later. This suggests that Enyenihi may have to answer more questions concerning the sudden disappearance of Salem and his eventual death under a suspicious circumstance.
Salem's death: How journalists' safety is under risk amid rising insecurity
Insecurity is a serious problem facing Nigeria. In this recent time, the rate of insecurity has risen to an alarming level. Many people have fallen victims of this menace including journalists who must go round the towns, cities and rural areas to do their jobs. This makes journalists to be seen as endangered species among other people. Sadly enough, employers, security agents and government have done little or nothing to provide more security for journalists in the face of this obvious danger.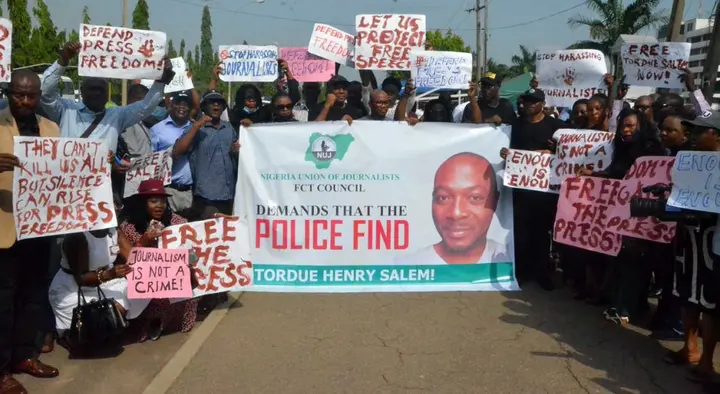 The case of Salem is a classical example. When Salem was declared missing, it appeared that nothing much or substantial was done to secure his release early enough. After it was reported to the police, it still appeared that less decisive actions were taken. This development made families, friends and his colleague to take to the streets of Abuja in protest. They went to Federal House of Reps and delivered the letter. They also protested at the Force Headquarters and dropped a protest letter which was received by Frank Mba on behalf of the Inspector General of Police, IGP Baba Usman Alkali. The police promised to do something after assuring that they are on the issue but would not reveal sensitive details to avoid compromising the investigation.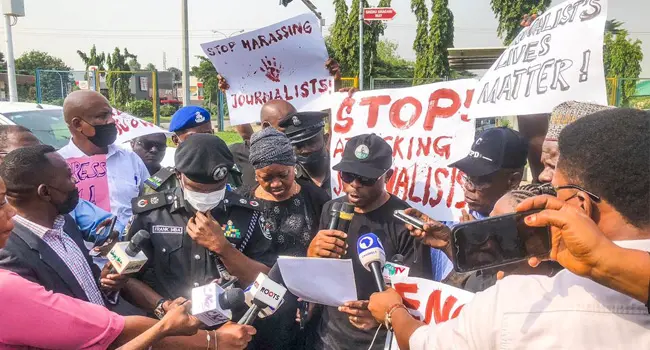 At the end of it it all, Salem was found dead. Whatever the police or other authorities have done came late. Finding Salem dead has once again showed that journalists are not safe. Their lives are in danger and something needs to be done to offer them more protection to save them from this kind of premature death.
What are your thoughts on this article? Feel free to drop your comments.