EFCC Detention Of Edo State Ex-Governor, A Stern Warning To Other Corrupt Ex-Governors And Governors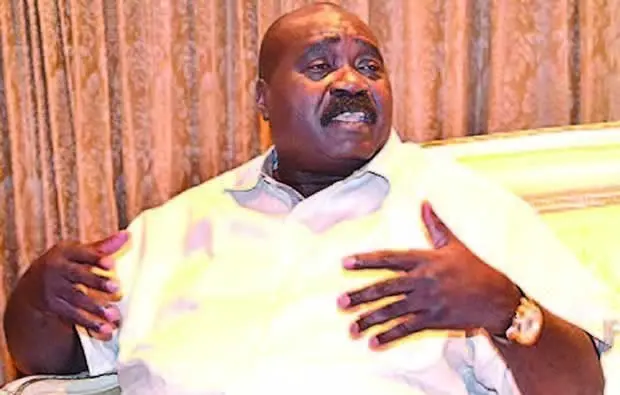 Ex-Governor Of Edo State, Lucky Igbinedion.
An Ex-governor of Edo State in the person of Lucky Igbinedion has been detained by the Economic and Financial Crime Commission. The ex-governor was detained for an alleged criminal diversion of public funds amounting to 1.6 billion naira.
According to the Punch newspaper, it was revealed that a top source disclosed that Igbinedion his being drilled in the EFCC's detention in Abuja because of the allegations.
The detention of the Edo State former governor should serve as a stern warning to other ex-governors who are corrupt and have misappropriated State funds for their gain while they were in office.
It will be clear to many governors of the Nigerian States that the current administration running the affairs of the Economic Financial Crime Commission are very keen on bringing corruption to its minimum in the country, hence, any corrupt governor or ex-governor should be wary.
Moreover, the current EFCC administration has shown that they do not fear any politician or governors. This is very obvious and evident in the way the EFCC has been going around to detain and arrest alleged criminals both in political offices and outside political offices.
The rate at which some current governors and ex-governors have misappropriated funds and are still misappropriating funds is so alarming that if the necessary authorities do not step in to check their excesses, the state in which these governors and ex-governors govern and have governed will go penniless, subjecting their citizens to abject poverty.
This detention of the former Edo State governor by the EFCC on the charges of funds embezzlement and corruption will go a long way to let other ex-governors and current governors know that if they embezzle funds that are meant for the development of their States the law will be there to persecute them at due time.
Therefore, all praises should be given to the current EFCC administration who has taken it upon themselves to be upright and diligent in their duty of penalising and going after every corrupt politician, governors and ex-governors who have been embezzling funds that are meant for the development of their States and the country in general.