De Klerk Body Should Throw Into The Sea, For Killing Black SA Kids- Mzwanele (Video) "De Klerk"
De Klerk Body Should Throw Into The Sea, Instead Of Burying Him In SA Soil- Mzwanele (Video)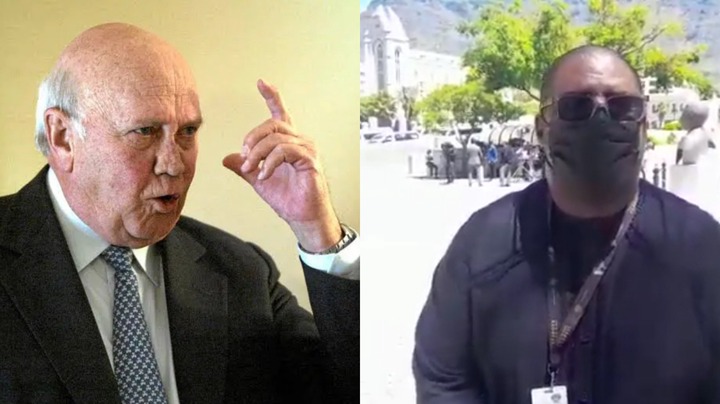 South African man who goes by the name Mzwanele has Allegedly drop a Bombshell statements, concerning the departure of former south Africa president, De Klerk.
While being Interview, the south African man said he does not care about the death of De Klerk, his heart only go to the victim he killed long time ago, the innocent black south Africans kids he Killed, he then added the De Klerk Body should not be buried in south Africa soil, but Throw Into The Sea, due to the evil he committed.
The information was disseminated on Twitter by a south African man.
According to the Report;
WATCH: PAC President Mzwanele Nyontsho responding to the death of former apartheid president FW De Klerk. He said De Klerk's body should be thrown into the sea instead of burying it on South African soil. Video sourced from SABC News. @IOL https://t.co/Oa2UOvYBz9.
Watch Video Below: