Borno Attack: We Killed 17 Soldiers, Not Four As Claimed By Nigerian Army — ISWAP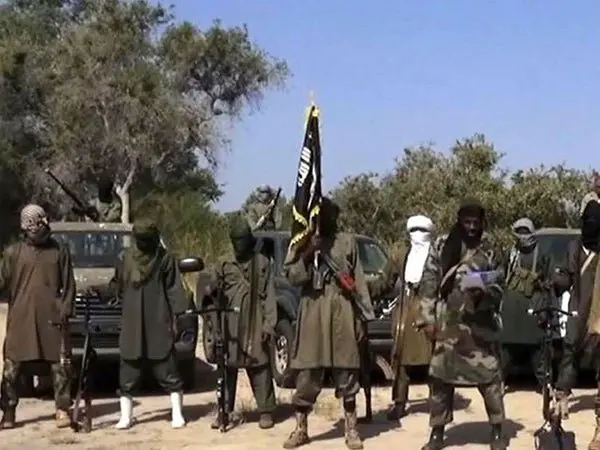 According to militants from the Islamic State-backed Boko Haram group, the Islamic State West Africa Province (ISWAP), formerly known as Jam'at Ahl as-Sunnah lid-Da'wah wa'l-Jihd, 17 Nigerian troops were murdered during an attack on Askira in Borno State's Askira Uba Local Government Area.
ISWAP fighters fought Nigerian forces in a fire battle at a military base in the village on Saturday, according to legitpost
Some villagers claimed to have seen ISWAP fighters in a big convoy of gun trucks heading towards Askira along the Ngude axis.
The locals went on to say that they informed security forces of the terrorists' movements, but that no action was taken until the lethal bunch assaulted Askira town hours later.
A Brigadier General and three other troops were slain, according to Director, Army Public Relations, Onyema Nwachukwu, in a statement released hours after the incident.
The army spokeswoman named the murdered senior officer as Dzarma Zirkusu, but remained tight-lipped about the identities of the subordinate officers killed.
ISWAP, on the other hand, said 17 soldiers were slain in a statement posted late Sunday night.
According to the group, 13 soldiers were murdered when its militants attacked troops at a military camp in Askira town, and four others, including Brigadier General Zirkus, were slain in an ambush near Bulguma.
The Askira army camp, a four-wheel truck, and an armoured vehicle stationed inside the base were all destroyed, according to ISWAP.
During the incident, the militants also claimed to have captured another vehicle, a tank, various weapons, and ammo.
ISWAP has been consolidating its influence in areas around Lake Chad since the death of JAS commander Abubakar Shekau.
Wali Sani Shuwaram, 45, was recently appointed as the new leader (Wali) of ISWAP in Lake Chad.
Hundreds of Boko Haram fighters have defected to Shekau, increasing the sect's membership.
The Nigerian army has consistently stated that the insurgency has been mostly vanquished, and any losses are frequently downplayed.
The terror group has killed approximately 50,000 people and displaced millions of people, mostly in the states of Adamawa, Borno, and Yobe.