Aisha Yesufu Reacts To The Statement Released By The New Armed Group "Angry Vipers."
It was recently reported that a new armed group known as "angry vipers" just emerged in the south east region of the country. According to a certain video that went viral, the members of the group urged the south east Governors and politician to make sure the Nnamdi Kanu regains his freedom within 21 days.. Click Here To Watch VIDEO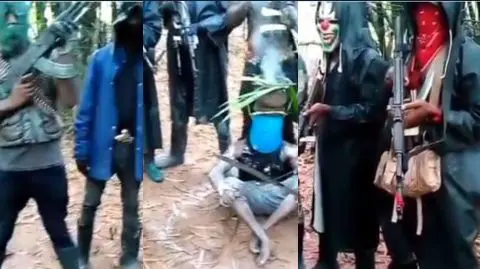 Based on that note, a well known human rights activist, Aisha Yesufu decided to react. While reacting, she made it clear to the group that when they tell a child that vulture is not eaten, the child will say it is. Then when they ask the child where are those that ate the vulture, the child will say they are all dead.
This is really a good advice from Aisha Yesufu. Those who are behind this particular group should think well, because violence does not pay in any way. The best way to solve this problem is by negotiation. Things must be done properly if we must move forward as a country. War or killing is never a solution.
What is your take on this particular issue? You can drop your comments and opinions below.