Airstrike Kills 1500 Cows: Why The Air Force Should Apply Caution Before Bombarding Targets
A report reaching us from Daily Trust has confirmed the killing of 1500 cows by an airstrike at a Fulani herdsman settlement in Takum local government area of Taraba state. According to the report, a fighter jet bombarded Kashinbilla and Tor Donga areas on Wednesday and Thursday making inhabitants scamper for safety. A victim, Sada Saidu revealed that he lost 120 cattle while his brother, Sale lost 105. Recall that Taraba state residents have been at the mercy of bandits, which perhaps resulted in the airstrike.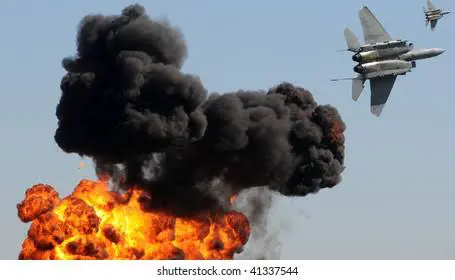 This incident should serve as a lesson to the Nigerian Air Force personnel to always apply caution before bombarding targets. Though the affected area might have been a haven for bandits, however, bombarding the area indiscriminately is unprofessional. At least the head of the community should have been informed to warn his subjects to stay away from the target. Recall that several innocent civilians have been reportedly killed by airstrikes in the past.
Additionally, before an airstrike such as this is carried out, victims abducted by bandits should also be considered, as they might also be affected by the rain of bullets.
As the Nigerian military continues its fight against banditry, it must apply caution to reduce cases of collateral damages.