'My Husband Does Not Want To Sleep With Me Even If I Dress Sexy In Bed' – Woman Laments (Video)
A Woman is seeking assistance from the general public on what to do because her spouse does not sleep with her and constantly advises her to close her legs in bed when she dresses sexily.
According to a viral video noticed by Ania, this Woman recounted her marriage woes during an interview on a prominent Kumasi-based radio station, AkomaFM, about how her husband has been refusing to sleep with her despite her gorgeous bed attire.
According to her, she constantly fulfills her responsibilities as a married Woman, but her husband refuses to sleep with her. "I cook fufu and save some for him and then decides to serve him well in bed," she explained. She stated that because they do not have an air conditioner in their room, she is constantly exposing herself to the husband in order to keep him happy, but it appears as though her technique does not work.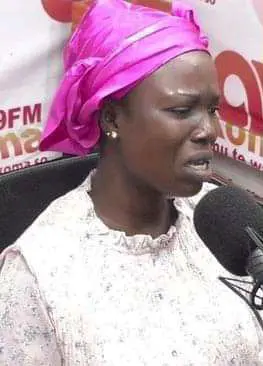 Watch Video Below;