A Polytechnic Lecturer Gave me "F" in His Course, He said I was Dating His Girlfriend – Man Laments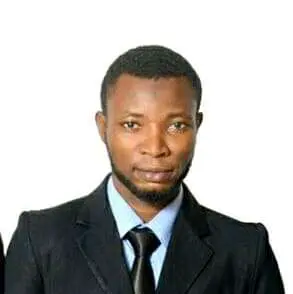 Original Article written by Engr. Las
My Life Experiences.
A Polytechnic Lecturer Gave me "F" in his course, He said I was Dating His Girlfriend.
In my first UTME Examination, I chose OAU as my first choice of University and a Polytechnic in Osun State that I will not like to mention its name, for one reason or the others. I scored 180, and I was later admission into this polytechnic, though I later left polytechnic to Obafemi Awolowo University.
I was admitted to study mathematics and statistics in polytechnic, but I want to study computer engineering, I had known already that I have lost OAU admission, that was why I accepted polytechnic admission in a mindset that I will do next coming UTME Examination.
In my first semester in the polytechnic, I was the one that led my department with a CGPA of 3.8, during first semester holiday, I met a beautiful girl, name Oyinkansola in our departmental WhatsApp group and I added her contact to my phone contact.
Immediately, I chatted her up, she quickly responded due to my Popularity in the department. I talked to her, and she accepted for me, and we started dating each other.
When we resumed back to school for second semester, she started following me around the campus without knowing that she was dating a lecturer in our department.
Before we started our second semester Examination, I have gone for my UTME Examination, and I have gotten admission to study Computer Engineering at Obafemi Awolowo University.
We finished our second semester Examination, and the results came out. Out of 10 courses we had in that same semester, I had "A" in nine courses and "F" in only one course. My departmental mates were so surprised, I summon a courage to meet the lecturer to ask him maybe it was a Mistake.
I entered his office, and he asked me, what is my problem?, I told him, sir I had "F" in your course which was the only course I had "F".
He told me, he intentionally gave me "F", I asked him, what is my offense sir?.
He said, the girl that I always follow around the campus was his girlfriend, and she has refused to pick his calls again after she started dating me.
Thank God, I have gotten admission into Obafemi Awolowo universities, I walked out from his office, that was how I left the Polytechnic to Obafemi awolowo universities.
I deleted the girl's contact on phone and I face my study squarely at OAU because of my polytechnic experiences.
You are free to guess the name of this Polytechnic, if you are free Osun State.