Popular Veteran Nollywood Actor in Tears As He Gets Gift Of 8Million For Surgery[PHOTOS]
Popular Veteran Nollywood actor, Clem Ohaneze has early pleaded on Nigerians for prayers ahead of his surgery in the video clip.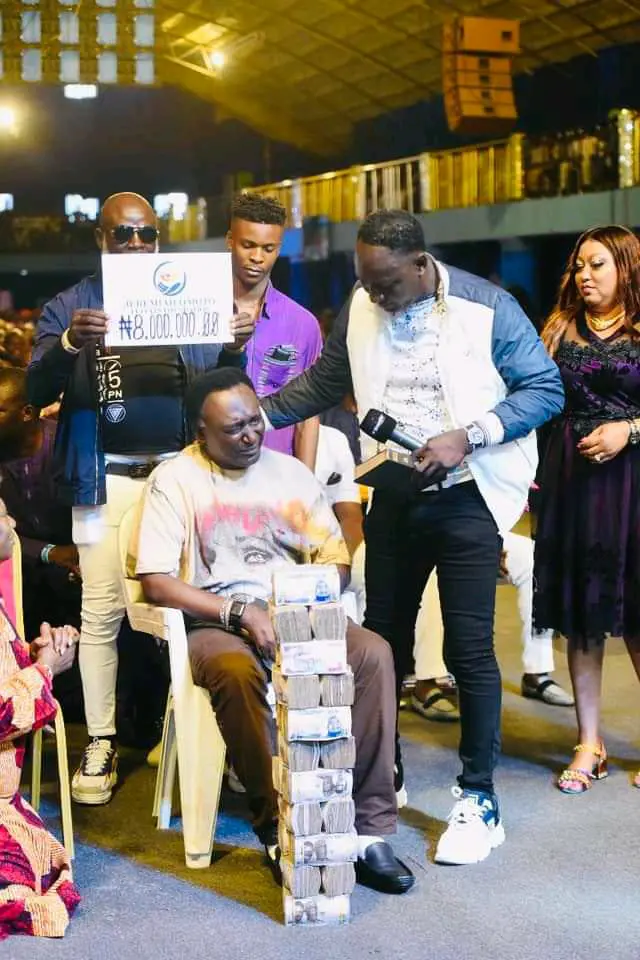 Clem Ohameze recently announced that he is set to undergo a critical surgery to fix his cervical vertebrae and regain control of his limbs which had been affected by an accident he had in the past.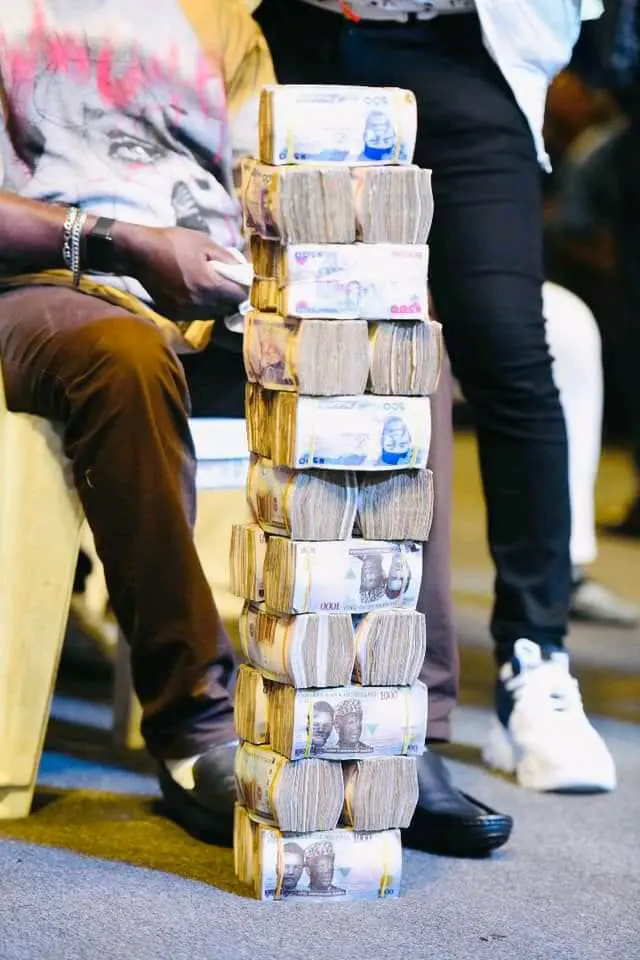 In the footage, Ohameze said doctors informed him that he has to undergo the procedural surgery to separate his cervical vertebrae three from four to free the spinal cord permanently.
"After they showed me the procedure and how it's been done, I was scared. I was told that they are going to cut open the neck and physically separate the cervical vertebrae three from four and then use an iron plate to plate it with some screws so it can remain permanent," he had said.
Clem Ohameze shed tears as he received a cash gift of eight million naira (N8M) from Prophet Jeremiah Omoto Fufeyin of Christ Mercyland Deliverance Ministry, for his surgery.
Prophet Jeremiah who is the founder and head prophet of Christ Mercyland Deliverance Ministry, shared photos of the moment the cash gift was presented to Clem Ohameze. The photos were captioned on Facebook;