How Muslims Stop Christains From Laying Church Foundation at Iwo Local Gov. Secretariat
Iwo Local Government Secretariat is a Government Property and all the lands Inside the Secretariat belong to the State Government of Osun. The Secretariat has a big central mosque for Muslims and Christians in Iwo town have been fighting to have a church Inside the Secretariat to balance the equation. Anytime they tried to Start laying church foundation inside the Secretariat, they were always stopped by the Muslim Youths since Iwo town is dominated by Muslims.
the Christains Association of Nigeria, Iwo chapter mobilized themselves to Iwo Local Government Secretariat to start laying church foundation again, but when the information reached the town. Muslim Youths in the town mobilized themselves to stop Christians from continuing working at Iwo Local Government Secretariat.
Photos: muslim Youths Stop Christians from continuing working at Iwo local government Secretariat.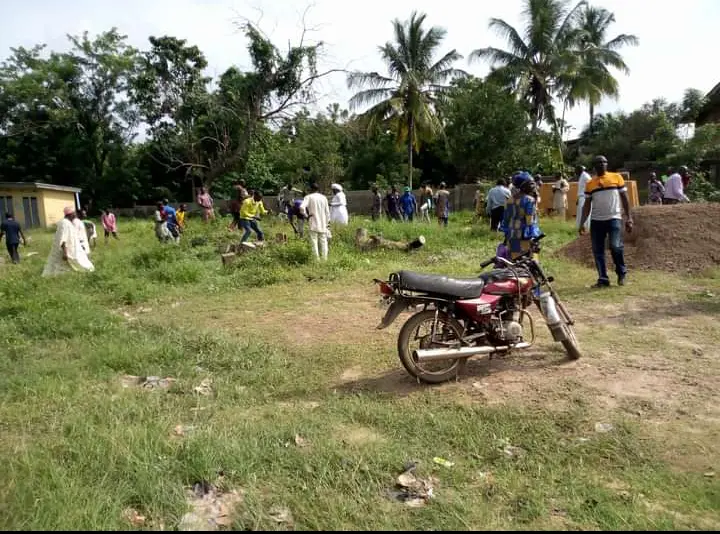 Reactions have been going on social media concerned the Matter. Read Reactions from different Religious groups in Iwo town.
An Islamic organisations named Jamatul Taawun Muslimeen located at Iwo said:
"We don't fight anybody but what we are saying is that "We don't want Church in any of our Secretarial in Iwo"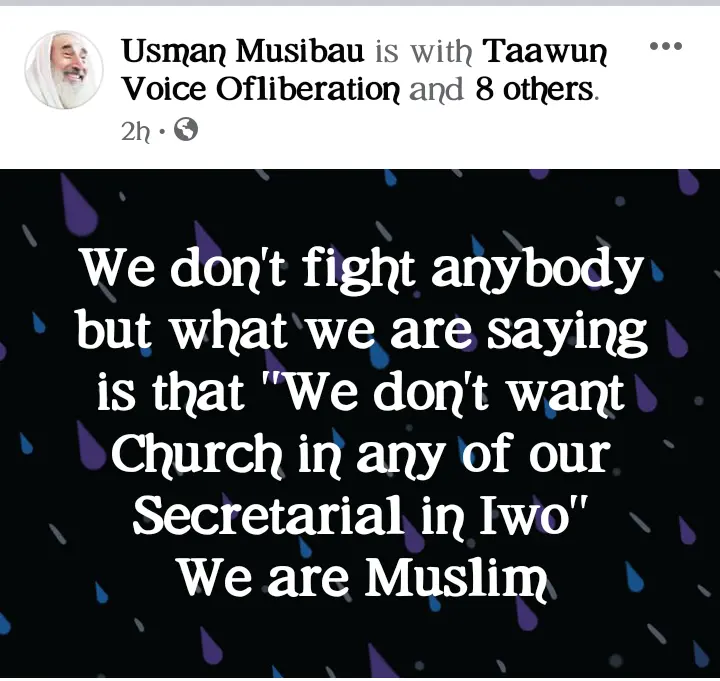 Church foundation laying at Iwo local government has been stopped by Iwo youth.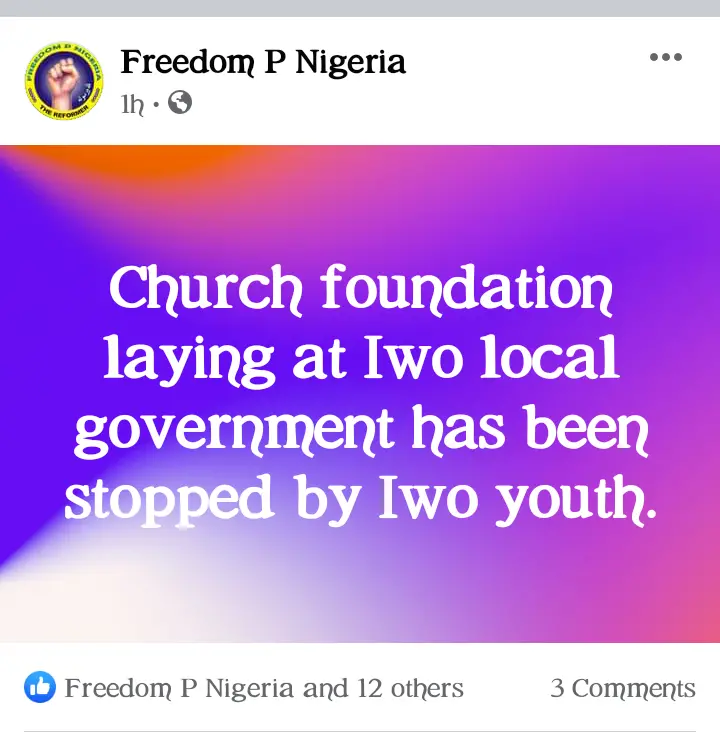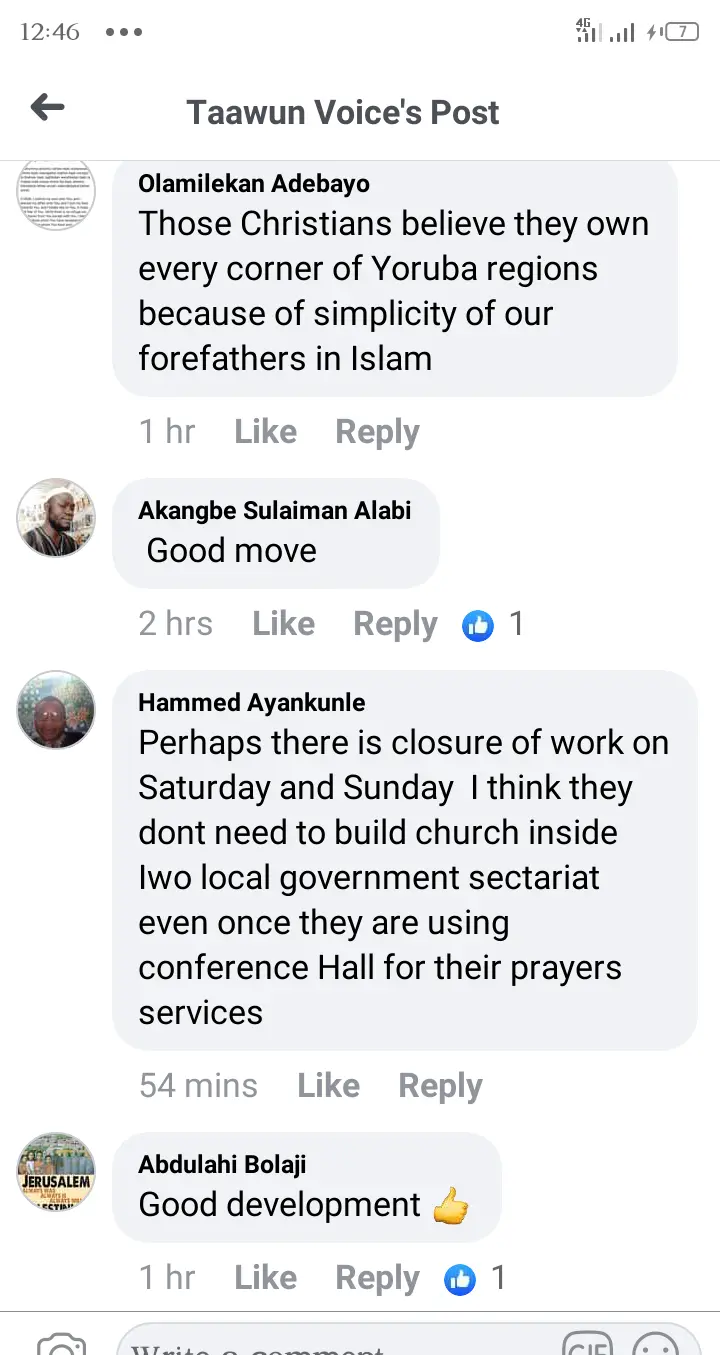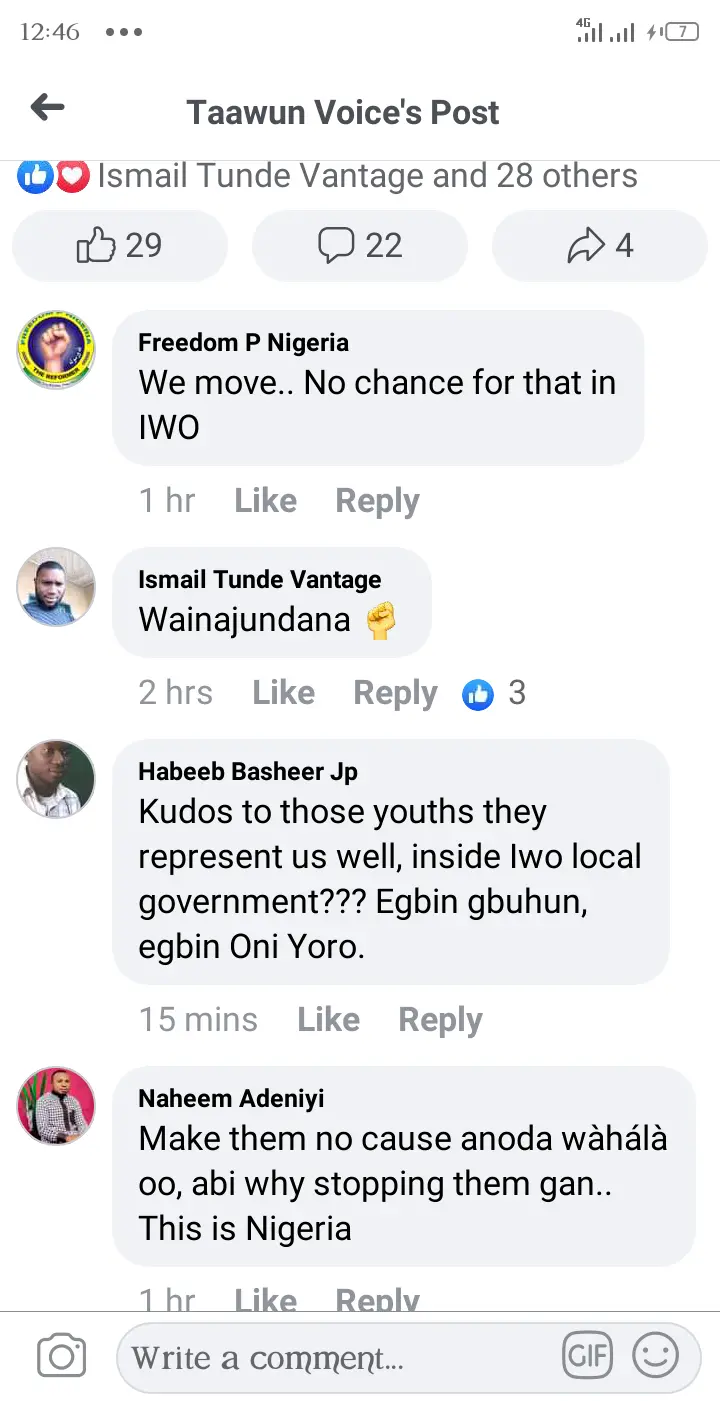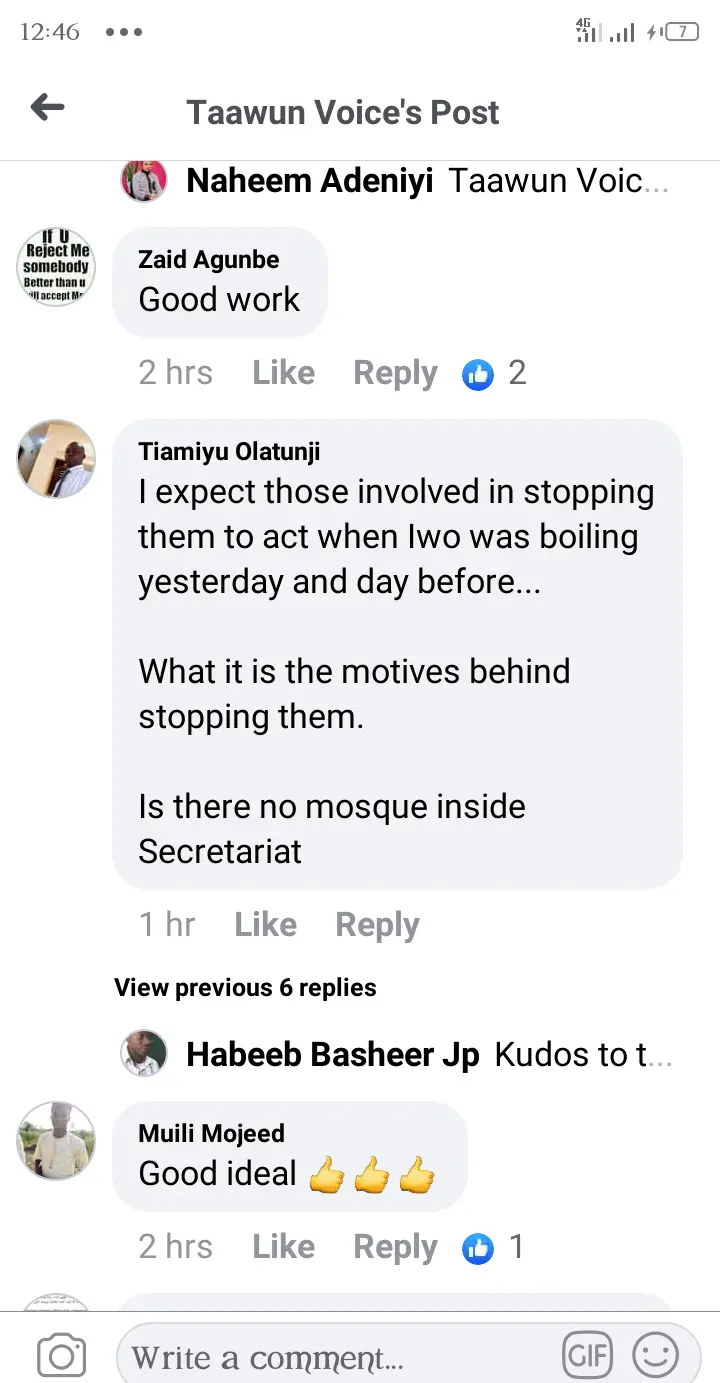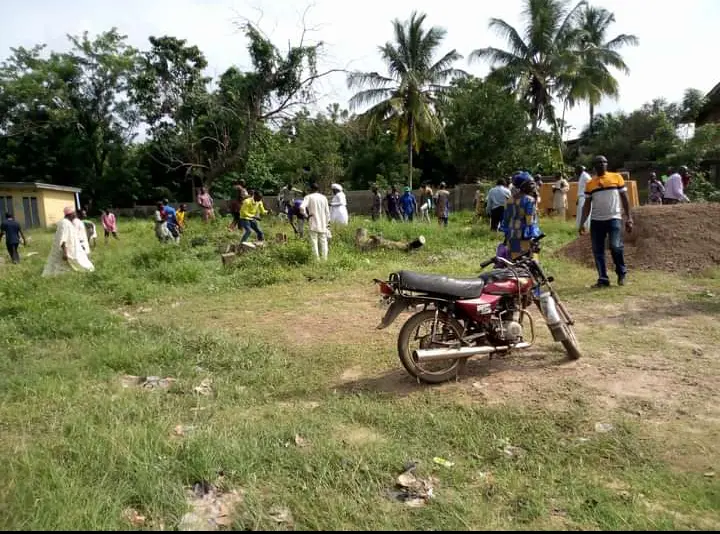 What's your opinion on this matter?
Kindly drop comments below and share the post on all social media for people to read.