"The Soldier Killed in Imo State Got Attacked While Controlling Traffic" -Babajide Reveals Origin
Ace Nigerian Journalist, Babajide Kolade Otitoju, has revealed the origin of the recent incident that led to the burning of properties in Imo state. Babajide spoke concerning the incident during an interview on TVC News.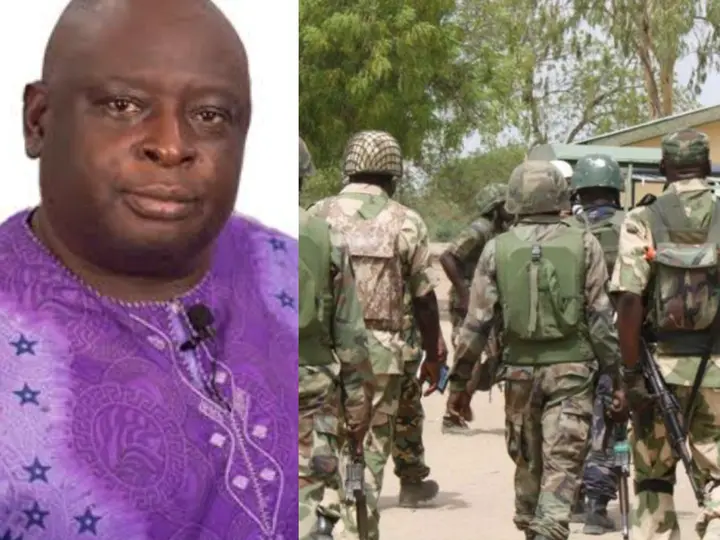 You may have heard that violence erupted in Awo Mmamma in the Oru East Local Government Area of Imo State after armed men reportedly killed a military officer in the area. Efforts have since commenced towards restoring peace in the affected areas.
Speaking concerning the incident, Babajide said, "The soldier got murdered while he was directing traffic in the area. Some of these criminals attack uniform men on sight. The attacks against uniformed men in the state are usually unprovoked. The attacks are more frequent in Imo state. Previously, soldiers have been attacked in Oru, Orsu and Orlu areas. It is painful that, as usual, innocent people in the area bore the consequences of the incident. The people in the region do not support the activities of these criminals. Many Igbo leaders oppose the criminal activities of these armed groups. However, you will lose the support of the people if you keep burning the houses of innocent people."