"My Neighbor's Husband Resigned & He Didn't Tell His Wife That He Received A Gratuity Of N24m"- Lady narrates
Some men are known for keeping important information from their wives because of their selfish attitudes. They seek support from their wives but the moment they receive a raise in their salary or a significant promotion in their jobs, they would not tell their wives because they want to enjoy the benefits alone. This attitude does not show love to one's wife and family and people who do such should desist from it.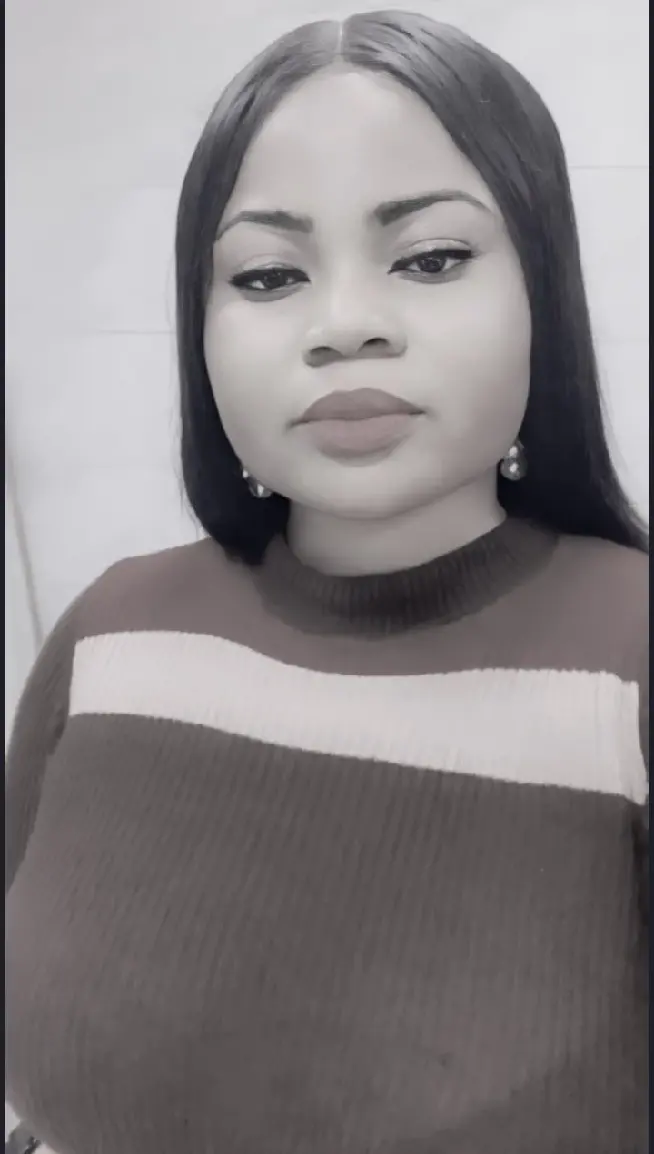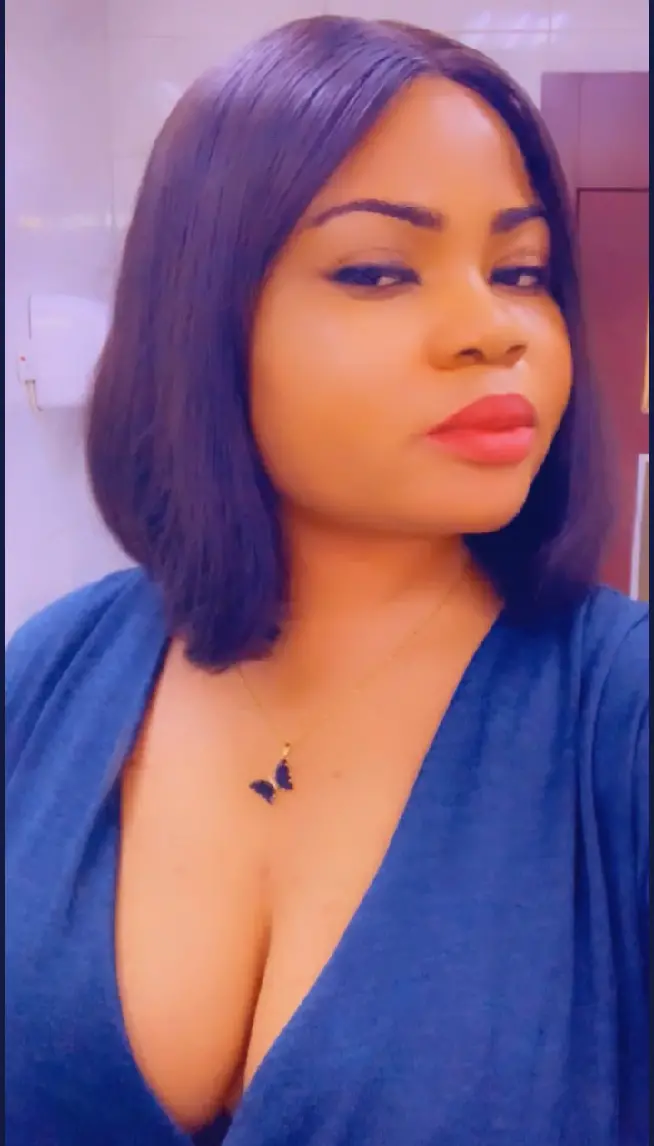 A lady on Twitter has revealed that her neighbor was quarrelling with her husband because she found out that her husband resigned at work and received a gratuity of N24 million.
The lady's neighbor quarrelled with her husband because he didn't tell her about the gratuity despite dressing up for work every morning. The lady further revealed that the gratuity remains N3.7 million.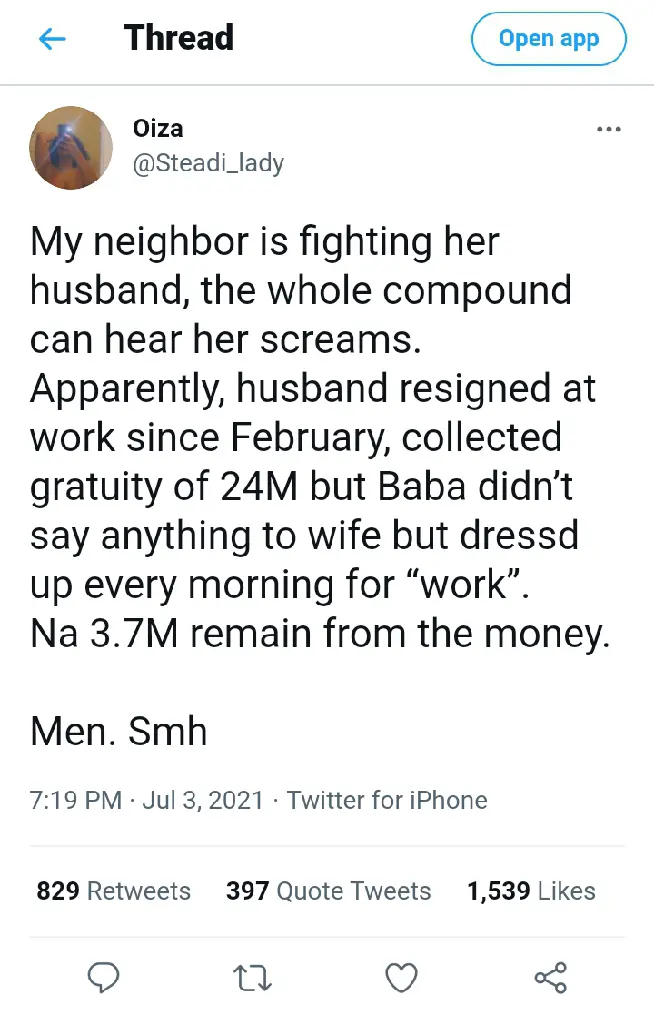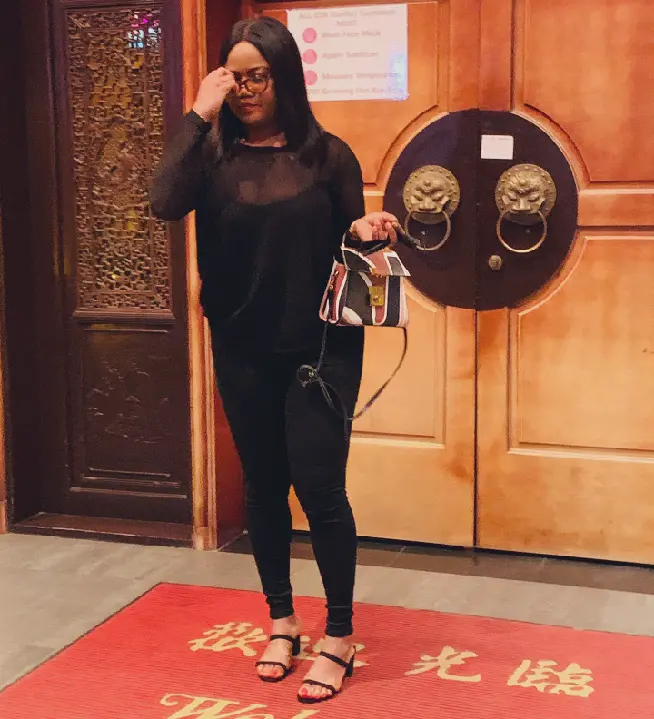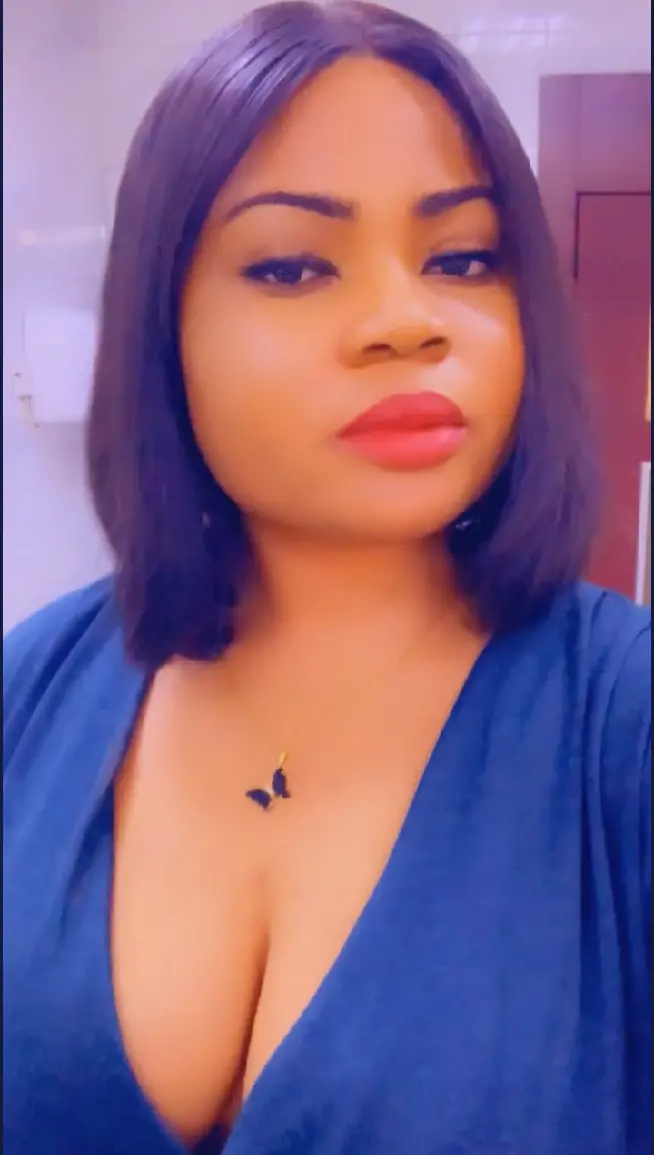 This caused a lot of reactions online and below are some of them: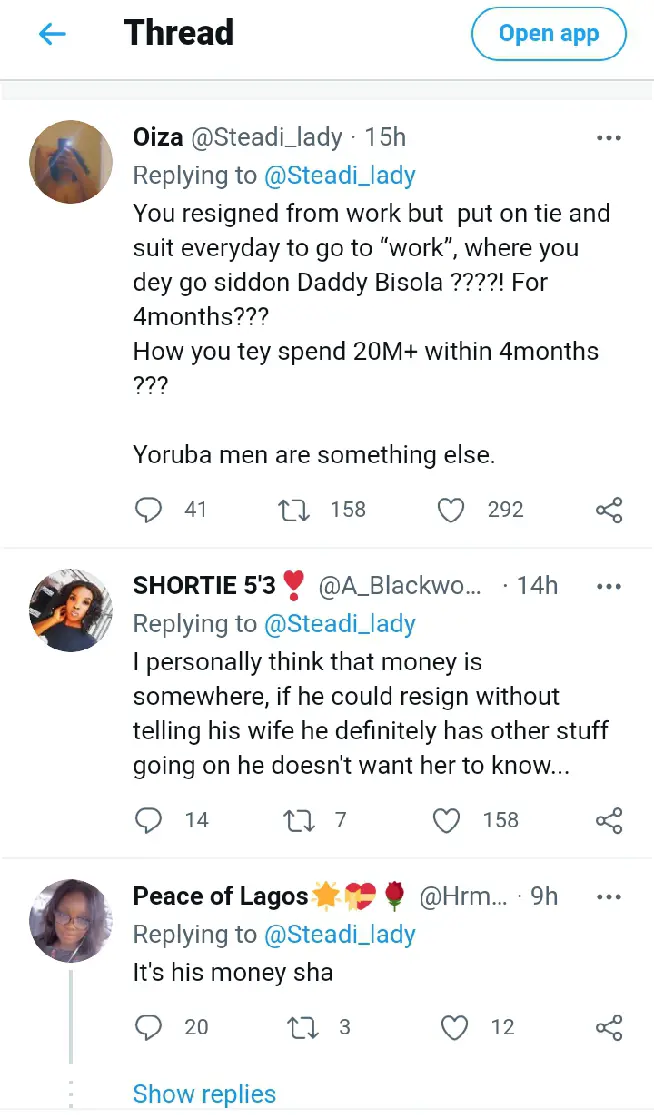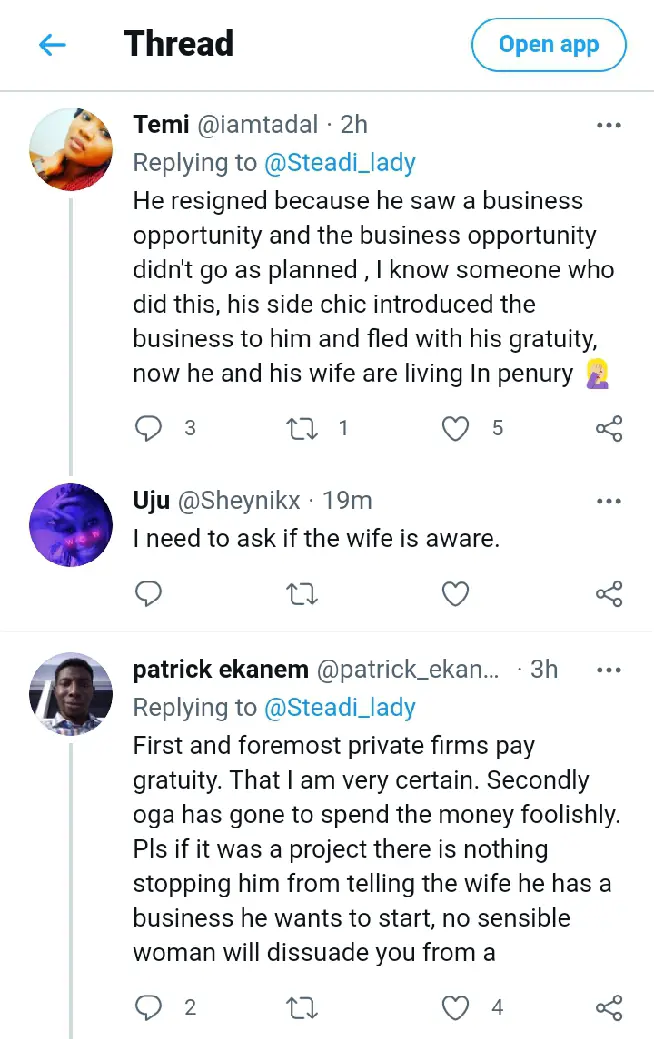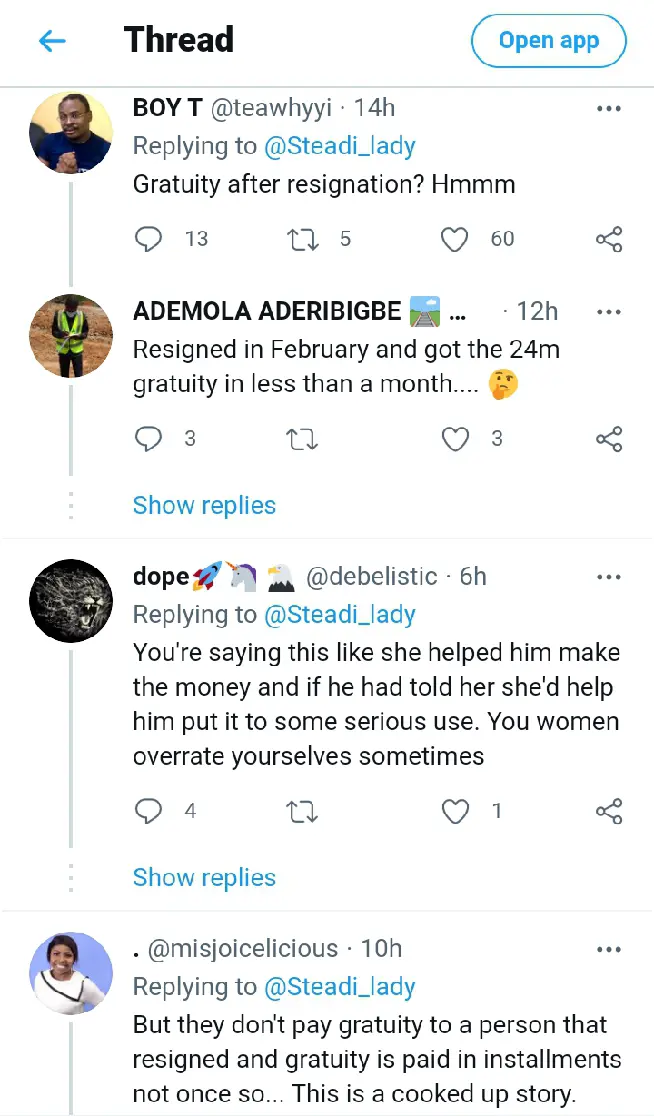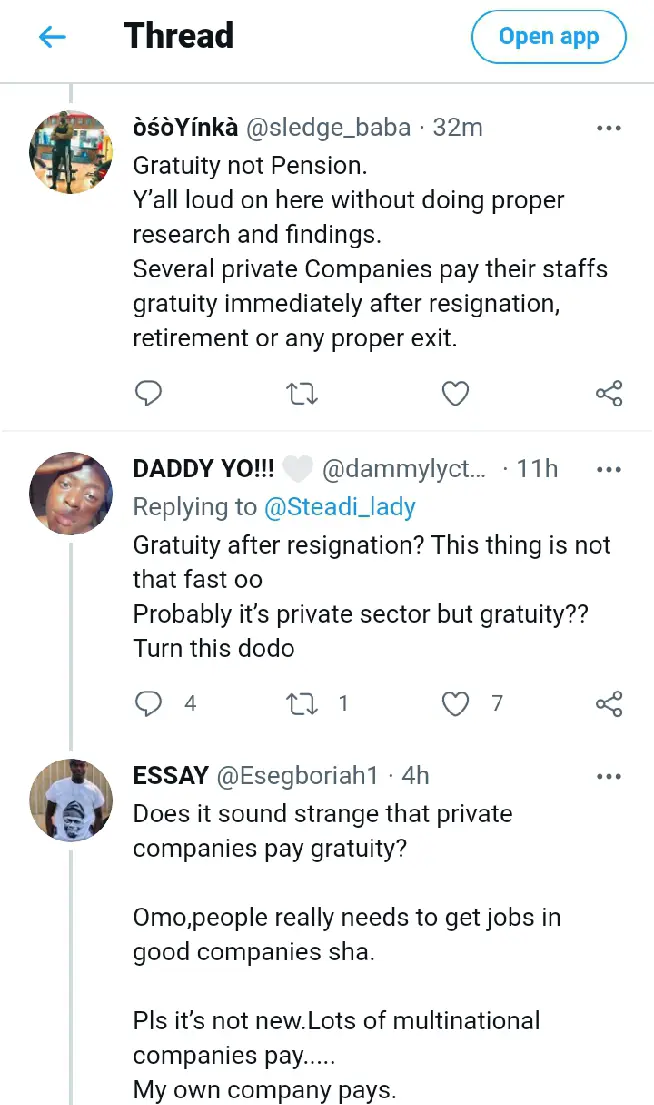 The statement the lady made shows that some men are not truthful to their wives. The Twitter user revealed that the remainder of the gratuity is N3.7 million and this means that the husband had spent a little over N20 million without informing his wife about it.
Many would argue that the money would have been spent better if he had told his wife about the money. One would also wonder where he could be going every morning when he dressed himself up.