"My Late Husband Was Stabbed To Death And Set Ablaze By Our Tenant" – Deceased Wife Reveals
The controversial human rights activist and supporter of President Muhammadu Buhari, Mr Kenechukwu Okeke has been allegedly killed in Anambra State. The activist who had dragged many celebrities and media outfits like CNN for defaming President Muhammadu Buhari and his administration was macheted by his attackers numbering seven. According to the unfortunate incident that was posted by Saharareporters, it was disclosed that the deceased was killed in Nkpor, near Onitsha, Anambra State.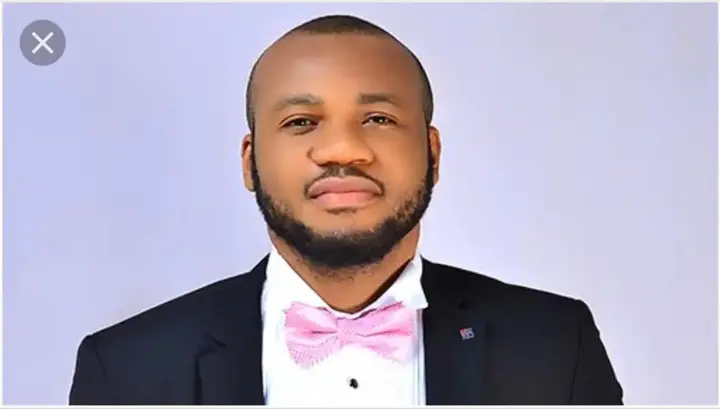 However, the wife of the deceased, Mrs Blessing Odinakachi Okeke while speaking to newsmen revealed that her late husband was killed by his tenant in her presence and his little daughter.
While speaking on the death of her late husband, Mrs Blessing Odinakachi Okeke narrated in her words," We used to have a tenant in which most people in our environment regard as a thug. We didn't know he had that bad attitude before we rented our apartment to him. Luckily for us, he decided to move out of the house without telling anyone where he was packing to. We thought our prayers wer answered until he came back some days after demanding to be paid the two months rent left. I called my husband and advised him not to pick up a fight with the tenant because he is a bad boy. Immediately the tenant left that day, my husband immediately notified the DSS and the police about the tenant whose name is Chiadiobi, but yet, he kept on coming to our house to threaten us that he would kill us if we don't pay him his money. On a fateful day, the tenant appeared again and demanded that he was payed his money or else we should face the consequences. This time around, my husband was at home and he decided to confront the man of which I advised him not to. Unfortunately for my husband, the tenant already had some guys waiting for my husband downstairs and immediately he got to the man, the picked up their matchet and stabbed on severally. All I could do at that time was to scream for help but unfortunately for us, it was on a Sunday and no one was there on time to help us. Before our neighbours could reach our apartment, Chiadiobi poured petrol on my husband's body and lit him up and ran away."
While further speaking, she disclosed that her husband was quickly rushed to the hospital in Enugu State, but the doctors over there told them Kenechukwu Okeke was already dead before he got to the hospital. Painfully, Mrs Blessing Odinakachi Okeke also revealed that she still sees her husband's alleged killer around in the vicinity threatening her life as well despite the fact that she has already reported him to the police.
Meanwhile, the spokesperson of Anambra State Police Command, DSP Toochukwu Ikenganyia, said to journalists that the police is aware of the matter and they are currently working on how to book the perpetrators to book and make sure that none of the killers goes freely without been punished for the crime that have committed.
What do you have to say concerning the tenant who stabbed Mr Kenechukwu Okeke and set him ablaze? Feel free to drop your comments below.