African Men Are Users, Don't Suffer With Them- Blessing Tell Women
A lot of feminists are beginning to make themselves known as they seek to create equality between men and women. They also advise women who are not exposed enough on ways that they can use to get themselves free from men who only want to take advantage of them.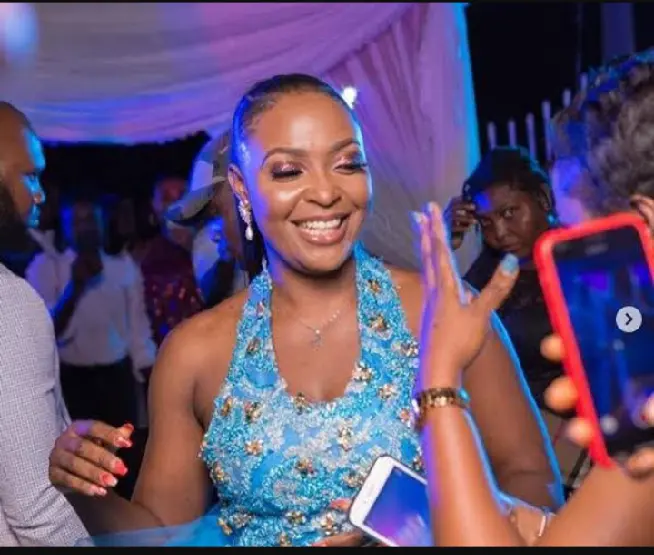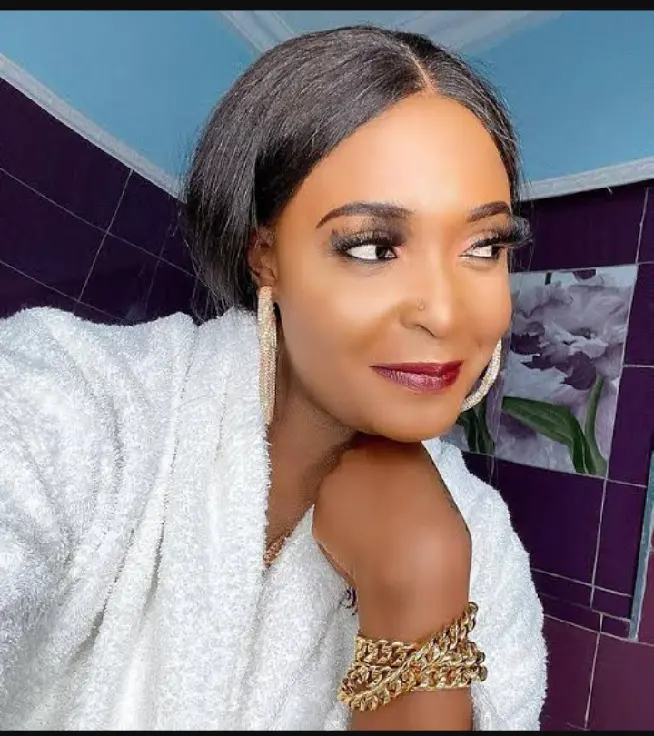 Relationship therapist, Blessing CEO has stated that a lot of men are entitled to women suffering with them when they are broke. She stated that they will remind women that they are men because they want such women to cook for them. She also stated that these men are users.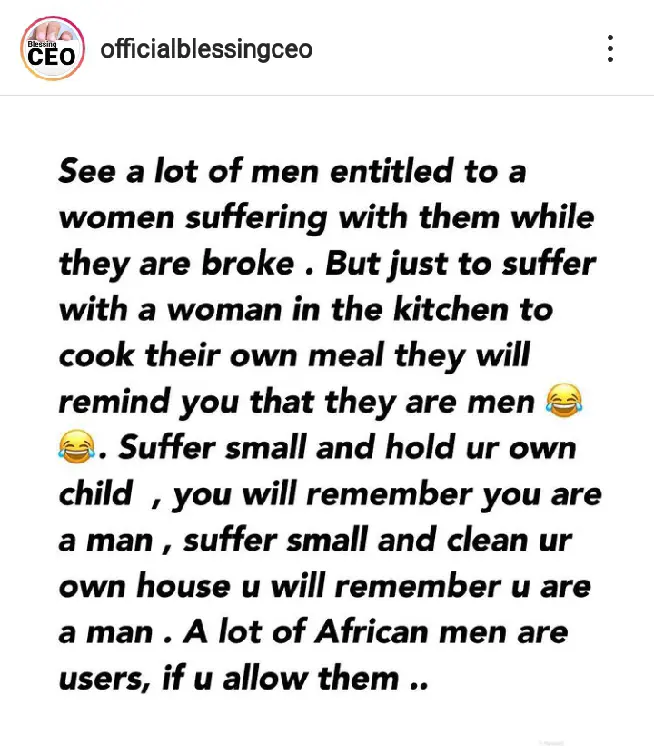 According to Blessing CEO, these men would call a woman a feminist because she does not want to suffer with them. She also stated that ladies should not envy her when she says that she has 300 pairs of jeans when they choose to suffer with men.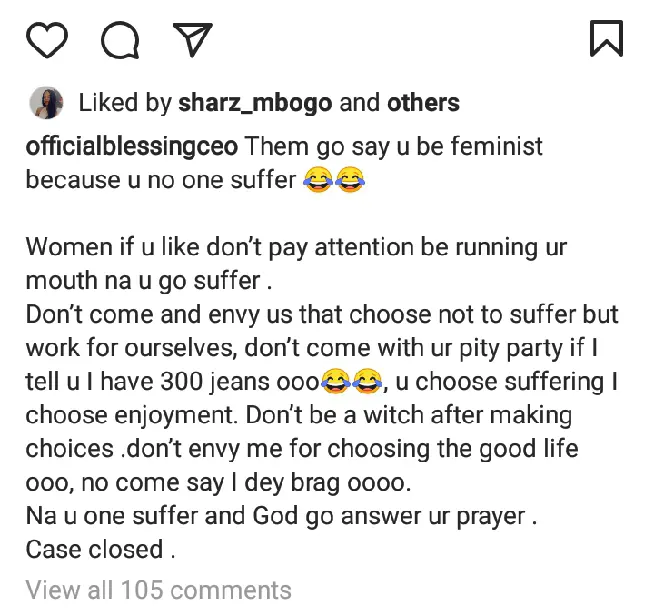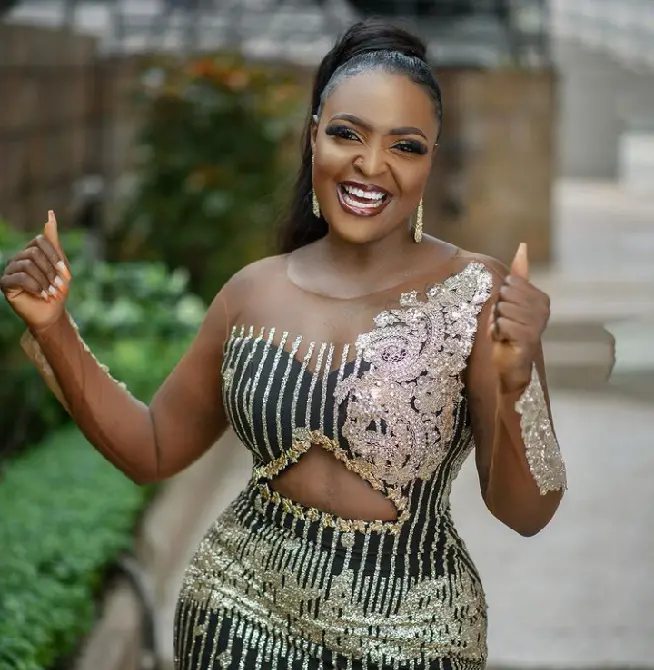 The statement Blessing CEO made shows that she wants women to be free from men who would not work hard enough to earn their money but would want women to suffer with them. Some women are promised marriage in exchange for suffering with men when they are broke but in the end, such men do not marry them and this leaves them stranded.